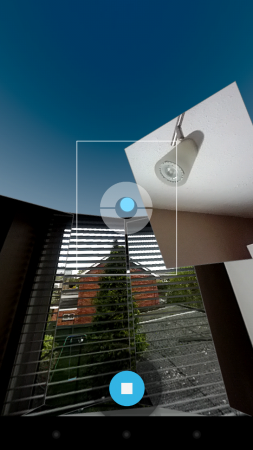 So yesterday we had the Android 4.2 Swype like keyboard leak and today we have the Camera leaking with landscape and portrait panorama and the awesome looking sphere camera.
If you haven't checked out the videos by the Verge of their visit to Mountain View where they looked at the latest Nexus devices, one of the wow pieces for me was the sphere camera where you can take/create your own streetview type pictures.
Other features are on screen controls that appear wherever you touch the screen and pinch to zoom also.
If you want to try it you can take a look at the thread over on Android Central, you'll need to be rooted to flash the app.
Basically if you have a Nexus device you should be able to flash the zip no problem from recovery, if you don't have a Nexus you may need to change a couple of lines in your build.prop file
ro.product.model=Galaxy Nexus
ro.product.brand=google
Source: http://forums.androidcentral.com/verizon-galaxy-nexus-rooting-roms-hacks/220830-jelly-bean-4-2-camera.html
This is still in early stages and not all parts work like the sphere pictures in the gallery, but you can load them to Google+ and view them that way. With the interest showed I'm sure it wont be long before we have a fully functional port.