The Speck Pixelskin HD Wrap is a full case for the iPad 2/3/4 generations. It offers front and back protection and doubles as a stand. It also has the magnetic sleep wake function. Is it any good?

Lets start with the looks. I was sent the blue one to review and was immediately impressed with the quality of the case. It feels incredibly durable and hard wearing. The design on the front and back is comprised of lots of small raised squares that not only give the case a unique look but also give added grip.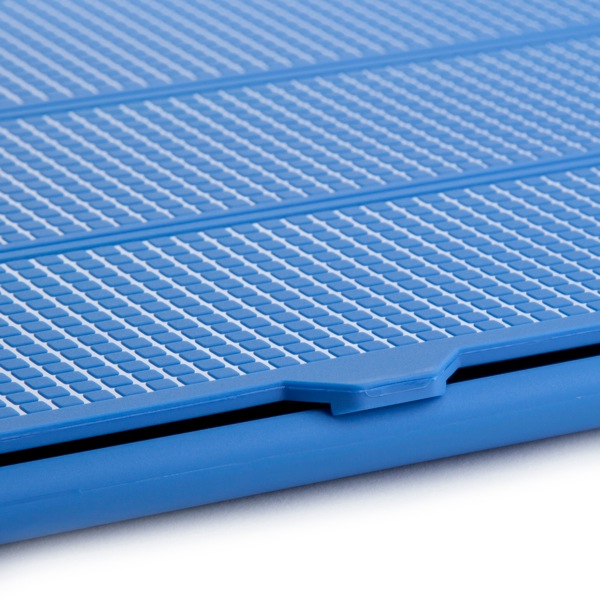 The front of the case is similar in design to the Apple smart cover. It is devided into 4 sections which can be folded into a triangle and used either as a prop for typing or a stand for video. In either mode the the triangle is held together by placing a flap into a small slit in the case. This is quite secure and differs from other cases of this type. When the front cover is opened the sleep/wake function is activated and when closed the case is held shut by a strip of micro suction cups that stick to the screen.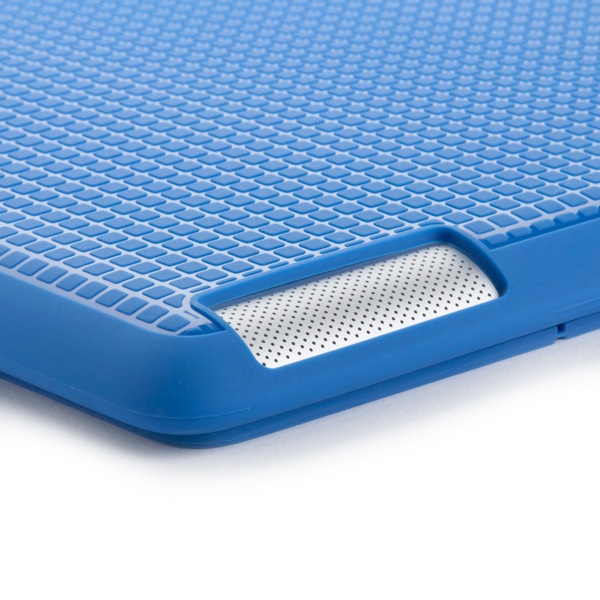 The back is the same design as the front but without the grooves. This gives excellent grip when holding the iPad. Theres a cutout for the camera and there are holes for the speaker and rotation/mute switch as well. The power button and volume buttons are covered and give excellent tactile feedback.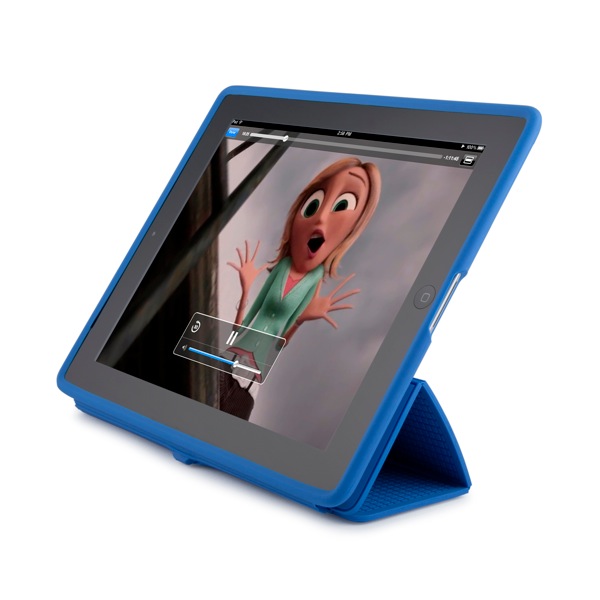 Using the iPad in the stand mode is really good. The base is larger than that of the official Apple case and so doesn't topple over as easily. Typing mode is a little higher and took some getting used to. It is perhaps too high for my liking.
Something that goes against this case is the weight, It does add rather a lot of bulk and weight to the iPad and my arm got tired a lot quicker than with other cases. This is something you have to thinking about when trading lightness for durability.
Overall I liked this case and would recommend it to those who travel with there iPad regularly and it is definitely better than Apples Smart Case. If you mainly use the iPad around the house then this may be too heavy.
The Speck Pixelskin HD Wrap is available from Amazon for £22.75 at time of writing.
Note: Unfortunately before this review was completed this case was stolen therefore I was unable to take pictures. I had used the case for a few weeks before that however.