Phew that was close. Microsoft are due to unveil Windows Phone 8 today and until now there wasn't a way to sync your new Windows 8 PC with a Windows Phone.
Well the new Windows 8 store has a new app in it.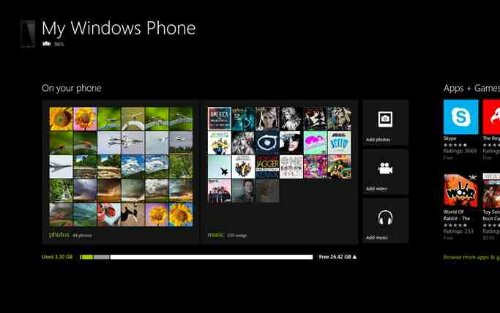 The new app will allow your computer and your Windows Phone 8 to work together seamlessly with the Windows Phone app so you always have your photos, videos, music and more right where you want them.
Features
– Get your music, photos and videos from your computer to your phone (and vice versa).
– Quickly share things from your phone with Windows 8 apps (like Photos or Search).
– You don't even have to open the Windows Phone app to move things around.
An interesting point is that it says the app is for Windows RT as well. Hmm something else to test out when my Surface arrives.
Head over to the source link below to download it.
Source – Windows Store