I've been using the Acer S500 Cloud Mobile as my main phone for a few weeks now and it's time to bring you the full review. My initial conclusion was that the Cloud Mobile was a great phone that seemed like it was going to be let down by the 1460 mAh battery. Here are my amended good and bad points.
Good Points
Really smooth feel to everything
Nicely arranged internal memory
MicroSD slot
Removable battery
Vanilla Android with some nice tweaks
Great camera
Decent speaker
Dolby Digital sound is great
High screen PPI
NFC
Nice clear sound to calls
Bad Points
1460 mAh battery struggles to get through the day
At times the 4 point muliti touch screen misses a touch
Onscreen softkeys remove screen real estate i.e. during web browsing or in games
Hardware
The hardware in the S500 is really good, Acer have come up with a great combination of parts that really work well together. The CPU, the screen and the Dolby parts really make for a great device. Some of you out there may have experienced "Project Butter" on the Galaxy Nexus or the Nexus 7, well this phone feels that smooth (which is very smooth). The spec for the device is as follows:
Dimensions – 127 x 65.8 x 9.9 mm
Weight – 122g
Display – IPS LCD 720 x 1280 pixels, 4.3 inches (342 ppi pixel density)
MicroSD slot up to 32 GB
Internal Memory – 8 GB, 1 GB RAM
Bluetooth – V4.0 with A2DP
NFC
Rear Camera  – 8MP autofocus, LED flash
Front Camera – HD
Android 4.0.4 (Jelly Bean to come)
CPU – Qualcomm MSM8260A Snapdragon Dual-core 1.5 GHz S4 Krait
GPU – Adreno 225
Active noise cancellation with dedicated mic
Battery – Li-Ion 1460 mAh
It really is a great package. Bad parts in the spec are the size of the battery and at times the touch panel, it is a four point multi touch and most current screens support 10 fingers, so at times if I was typing too quickly with both hands and it would miss a few characters. The screen however is fairly good outdoors, I could see camera controls and text quite easily, Acer have put some effort into the zero gap screen to combat the outdoor visibility issue.
The Qualcomm S4 Dual Core CPU makes for a speedy experience. Benchmark wise the scores are as follows: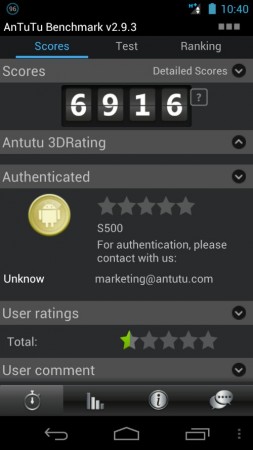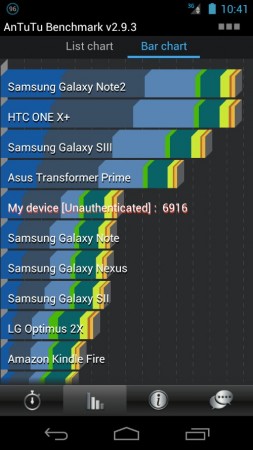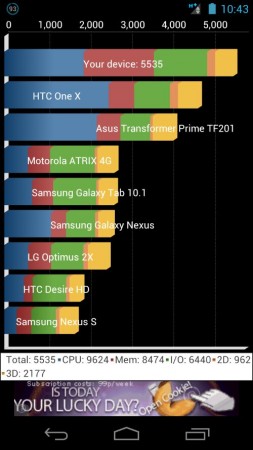 So as you can see the dual core Qualcomm is offering performance similar to it's quad core competition.
Design
Acer have done a good job of creating a device that looks different to the rest of the Android pack. Well done to them for that achievement, they have made a nice light and pleasant to hold device. This is mainly down to the curved dimpled soft touch back panel. The buttons are placed in a reasonable manner, with a large power button sitting prominent on the top left hand edge. The headphone jack is on the top edge also and the usb port on the side, placement of stuff like this should really be standardised, manufacturers would be able to make generic Android accessories then to suit all models. The metal strips above and below the screen look good, especially the top one which forms the grill for the earpiece. The grill has dozens of tiny holes drilled into it, a similar effect appears on the speaker grill on the backplate. Here are a few shots of the Cloud Mobile: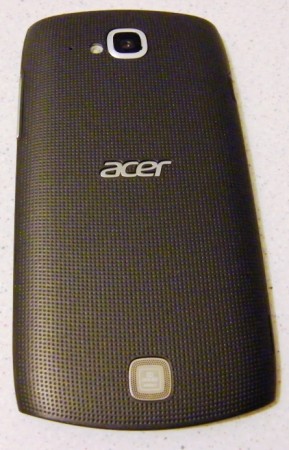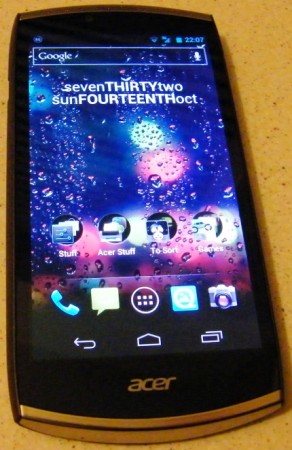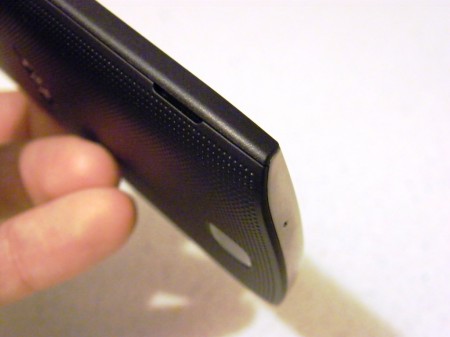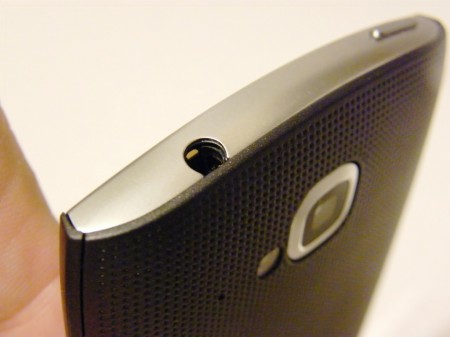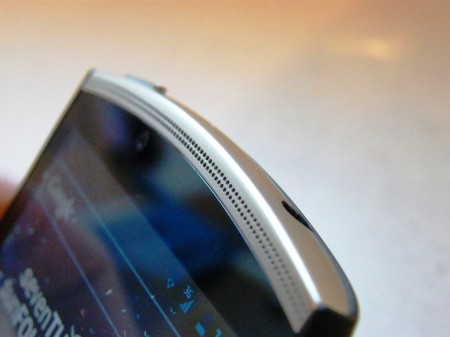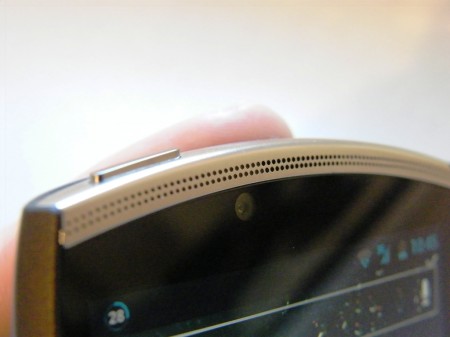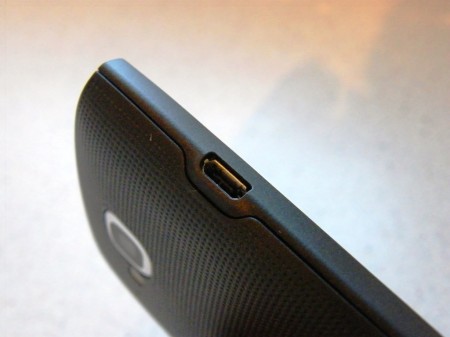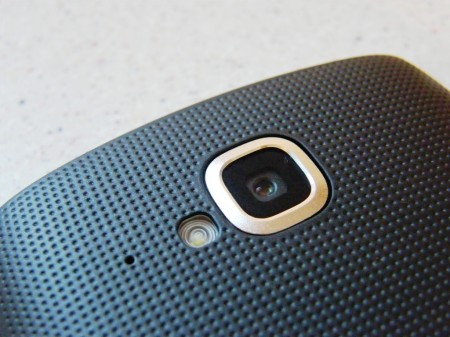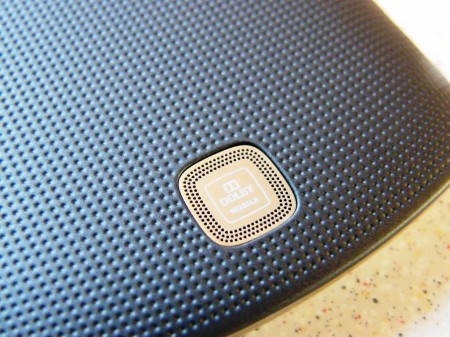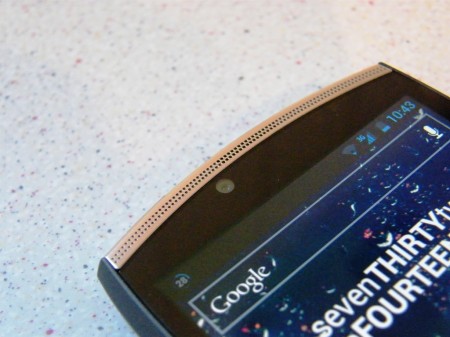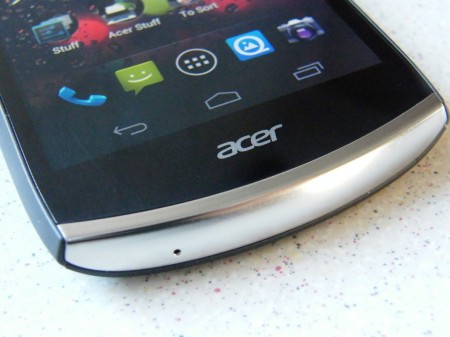 Software
The software is where Acer have really excelled. It is vanilla Ice Cream Sandwich where it matters and tweaked where it matters. All in all Acer have tweaked the notification drop down, the music player, the gallery app, the lockscreen, added some clock and weather widgets and that's about it. They have bundled a few apps with the Cloud Mobile and they are as follows:
Acer Print – a printing solution
Acer Cloud – the difficult to get into Acer Cloud app
Docs – more Acer Cloud stuff
Equiview
HD Channel – a HD video app, powered by YouTube
Media Server – DLNA server
My Style – an app that handles wallpapers and lockscreen tweaks
Which are all fairly unobtrusive. The joy of Ice Cream Sandwich is that you can disable any apps that you don't like and they'll never bother you again. I asked Acer earlier in the week if the Cloud Mobile would be getting Jelly Bean, they said yes it would be, but they didn't have an eta. Which is good news, having Google Now and Project Butter would really finish off this device. he notification area is made up of four sections. Media, notifications, toggles and alarms. You can swipe between them, it is a really nice tweak Acer have added.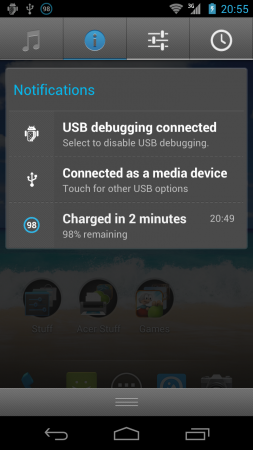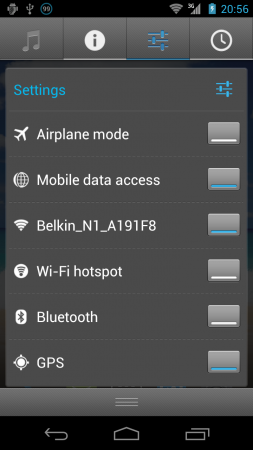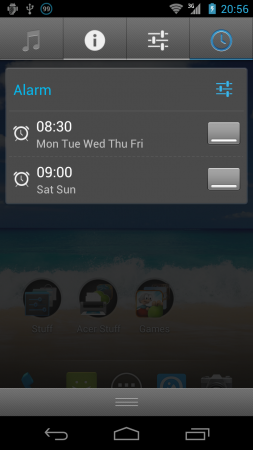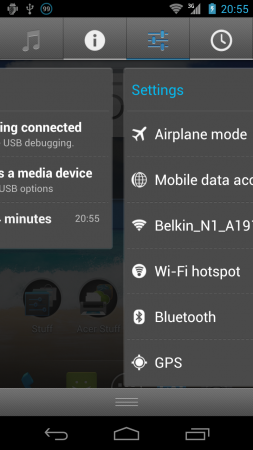 This is the My Styles section which handles wallpaper, lockscreen shortcuts, ringtones and home screen setup.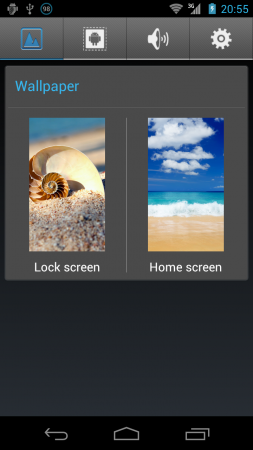 This is the lockscreen, all of the shortcuts are editable. The animation is rather nice and smooth.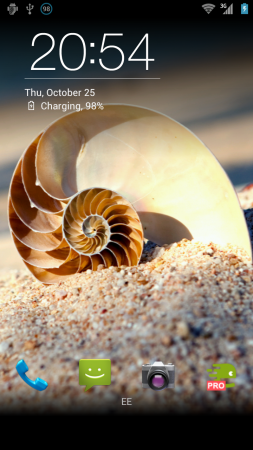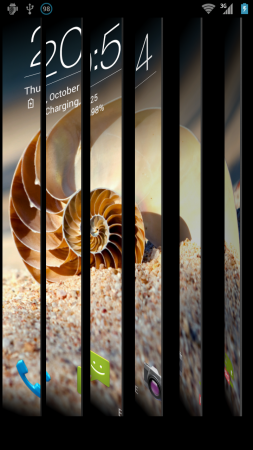 This is the lockscreen setup section, having the shortcuts has been seen before on other skins but it's nice to see it on the Acer.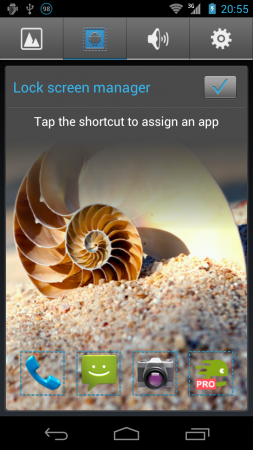 This is the the homescreen with nice Acer clock and weather widget.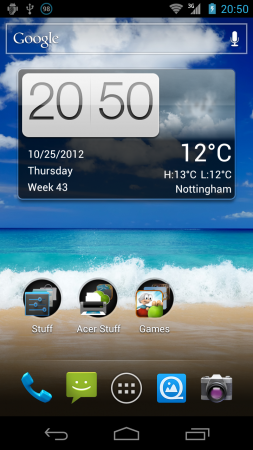 Acer gallery app, needlessly skinned in my opinion.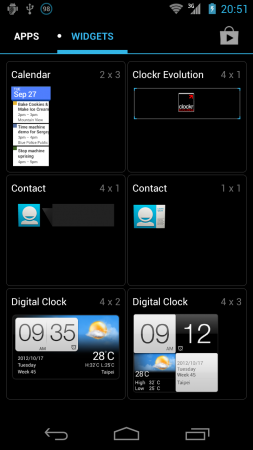 The Camera
The camera on the Cloud Mobile is great, at 8MP with auto focus, zero lag shutter and a range of filters and options In was spoilt with what to try out first. The camera app is one of the tweaked apps and it has a lot of options, in the capture mode you can take normal, low light, hdr, or panorama pictures. The camera by default works really well and I didn't have any problems taking pictures in low light or of fast moving objects like roller coasters. The zero lag shutter really is useful for taking quick photos, combined with a shortcut on the lockscreen you can get a photo taken in seconds with the Cloud Mobile. The app also comes with a range of interesting filters you can apply to the photo when it is took. The usual selection are present plus some mono filters which allow only green, red or blue, so cue a range of Sin City inspired photos of your friends. Here are some screenshots showing the effects available: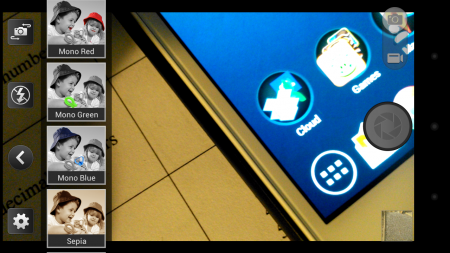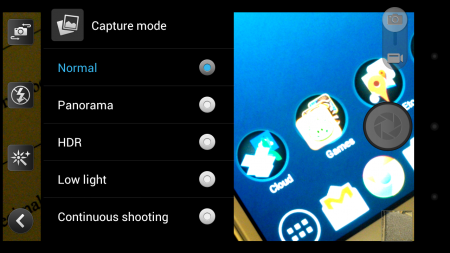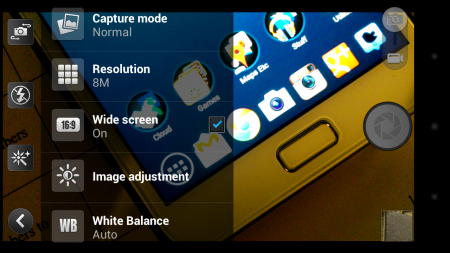 Here are some example shots from the camera: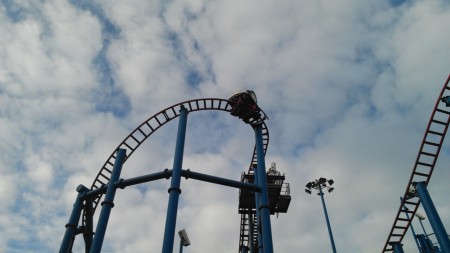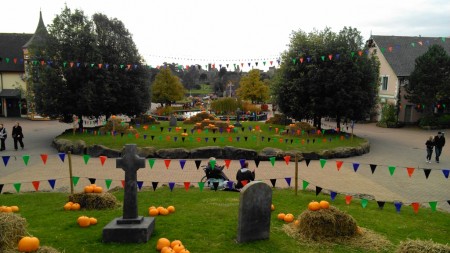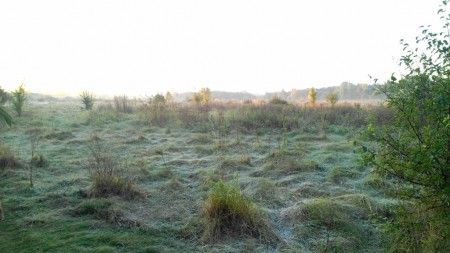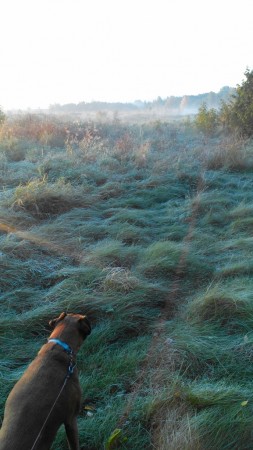 Here are some close up shots: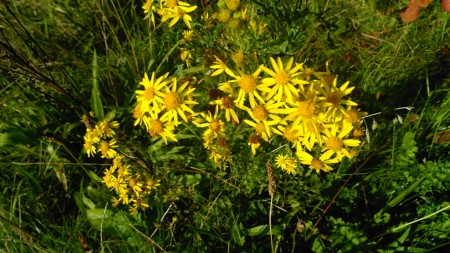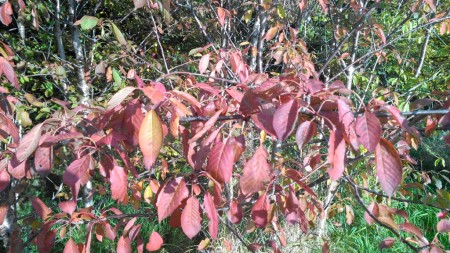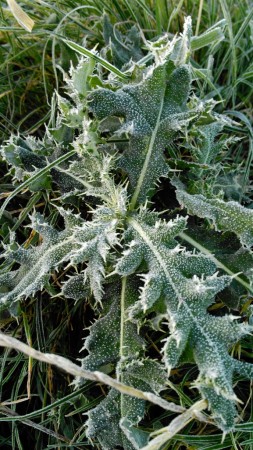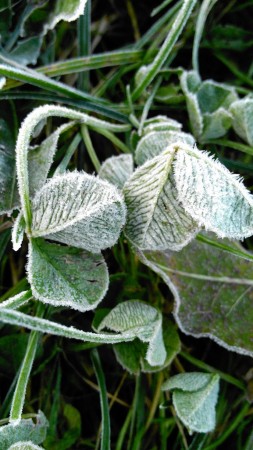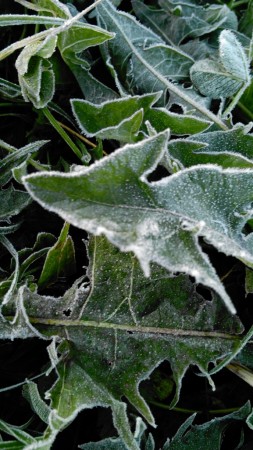 Here are some shots that show how useful the zero lag shutter is: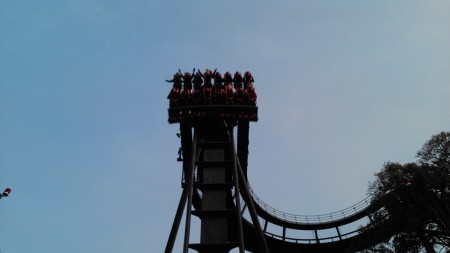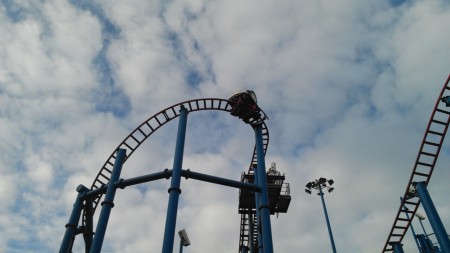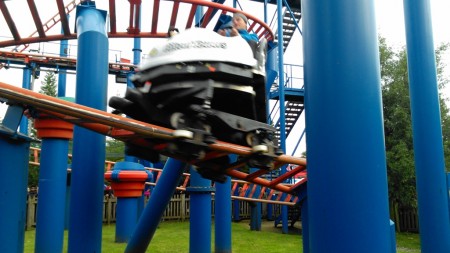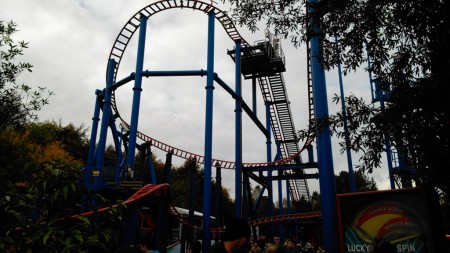 Here are some examples of the HDR mode (which increases the density of colours in the photo) the second picture has it turned on: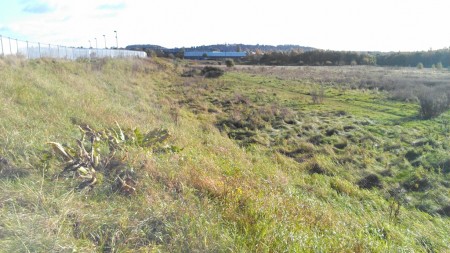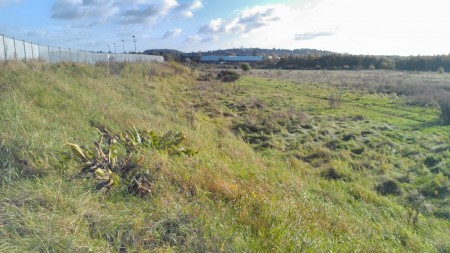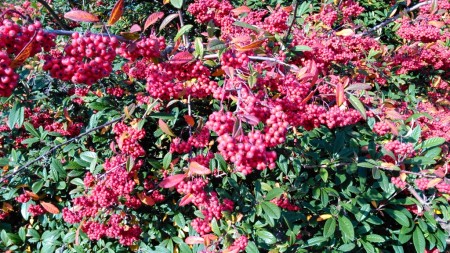 Here are some examples of low light shots: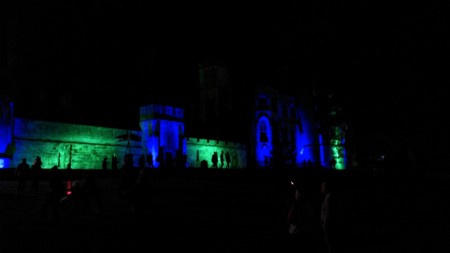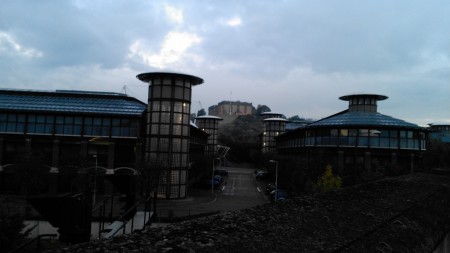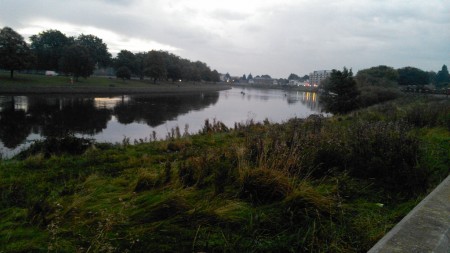 Acer Cloud
As I don't have a Acer laptop and however many times I try and set this up on my Samsung laptop I just can't get it to work. The Cloud implementation is a little different to how you would expect though. You basically add files to your pc and whilst it is turned on you can access them via the Cloud. If turned of you can still access them only a cached version, this cached version only lasts 30 days. I would have love to have tried this out. If I get it to work soon I'll amend this section.
My Dropbox, Skydrive and Google Drive solution sufficed for my needs, I can't see the Acer Cloud being a huge selling point for this phone.
Conclusion
Overall the Acer S500 Cloud Mobile is a great phone. Acer really have strung together the perfect combination of pieces to make a small, easy to handle, yet powerful to quickly get the job done. They have just made one mistake, the 1460mAh battery means that almost everyone from a light user to a heavy user is going to have to plug the phone in a some point during the day. Most people are used to doing this, but for some it may be too much. As I mentioned earlier Acer have said that the S500 will be getting Jelly Bean, which is reassuring  Although I can't imagine Project Butter making it much smoother as the Cloud Mobile felt incredibly smooth running Ice Cream Sandwich. It was on a par with my Galaxy Nexus running Jelly Bean. Currently only Expansys seem to want to stock any Acer phones so head over to this page here if your interested. At £294.99 it comes in under many of the high end phones on the market. If you are after a medium sized device with a great looking screen, a great camera and fairly vanilla Android then this might be for you.