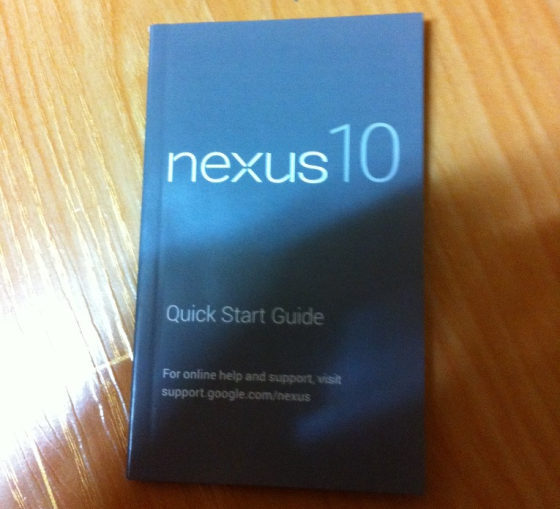 Pictures posted on The Verge today appear to show the instruction manual from the rumoured Samsung made Nexus 10 tablet.
Google are hosting an event on Monday where it is heavily rumoured that they will launch a new handset made by LG, commonly known as the Nexus 4, and a 10″ tablet.
These pictures would seem to add a little credence to the rumour although very little is known about the new device.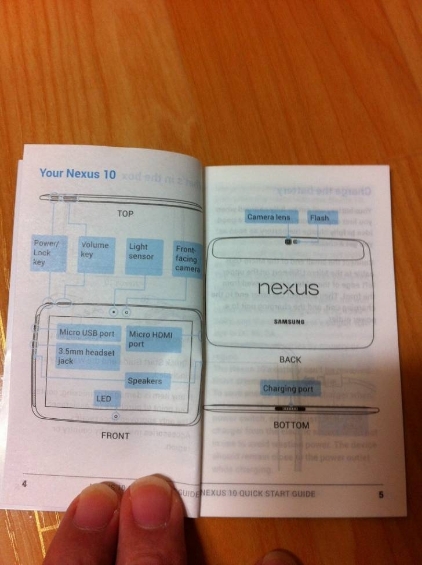 The pictures show very little resemblance to the Nexus 7 made by Asus and do look rather more like the Galaxy Note 10.1, a fact noted by The Verge.
So, the pictures bring no confirmation at all of a launch but certainly add fuel to the fire of a 10″ Nexus tablet.
Are Google going to be able to rival the all conquering iPad in the 10″ tablet stakes?  Let us know what you think in the comments below!