Got your shiny new iPhone 5? Looking for accessories to help it along? So was I, then Mobile Fun got in touch offering their iPhone 5 Ultimate Bundle
The device had only been around for about two weeks an accessories were running a little thin on the ground so we took this opportunity to help out readers find an accessory bundle worth while. However, I was less than impressed with most of the products.
First up, screen protectors. These are cool, not one but five! A simple product that helps stop your screen getting knocked and marked, works very well and easy to fit which is an added bonus.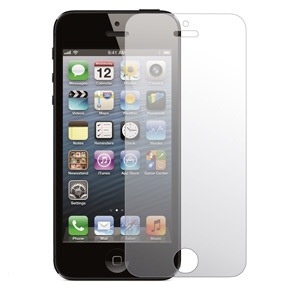 The case, erm… Not the best quality, the one we got could have been defective. Once on the device a couple of issues showed, one was the top. At the top of the case along where the camera is, it doesn't fit right, it looks as though there is something underneath. This makes it slightly loose. The other, on the back, at the bottom near the charging port, it looks burnt and is rough, with the case having a glossy look on the back the light distorts and it stands out.
Next is the in-car charger and holder. The holder is a universal one that fits most devices, the iPhone sits comfortably and I'm still waiting for it to fall out. The in car USB charger is again a universal product. 3rd party cables for the iPhone 5 are not available yet so you'll need to use your own cable. This unfortunately means carrying it around with you, unless you buy another one like I did and leave it in the car.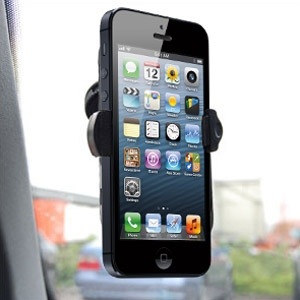 The desktop stand, this is a cool little product. When I first opened the box I didn't have a clue which way round it went. There's two pieces to it. No it's not rocket science – it was just me not looking at it the right way round. It slots together easily and you can have it so you can see your phone in portrait or landscape views. This is the cool bit, the device doesn't clip to it or get hugged by any of those ugly sponges, it sticks to it. It's held remarkably well, I was very surprised how much you can tilt the stand before the device falls off.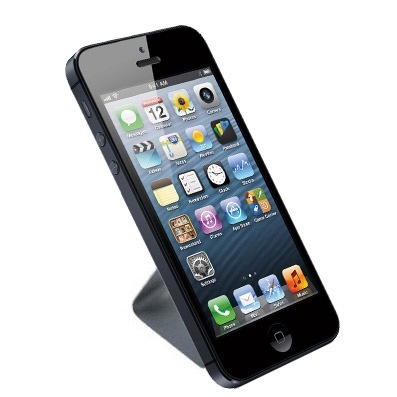 The iPhone 5 Ultimate Bundle is a good collection of accessories at an excellent price of £19.95. Although the quality of a few products can be a touch of a let down, there are some cool ones that make it a balanced selection. The main let down for me was the case. As I said though, we could have ended up with a defective one.
Interested? Head on over to MobileFun – iPhone 5 Ultimate Bundle where you can buy one right now.
Link;
Mobile Fun – iPhone 5 cover UK
Mobile Fun – iPhone 5 cover US