The 26th of October is getting ever closer. The internet has been filled with mediocre reviews of the Windows RT tablets and people are wondering quite how much the real Windows 8 tablets are going to cost.
Well UK based online retailer Misco have started to take pre-orders for the Samsung Ativ Smart PC and Smart PC Pro. As expected the prices are in line with current ultrabook prices.
The Smart PC is the lower specced device having an Intel Atom CPU. Costing £795. Details here.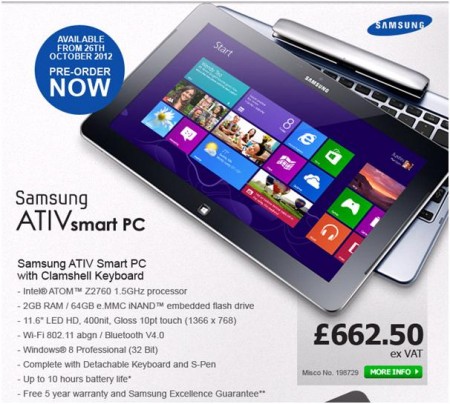 The Smart PC Pro is the higher specced device having an Intel Core i5 CPU. Costing £1095. Details here. Or a 3G model here for £1145.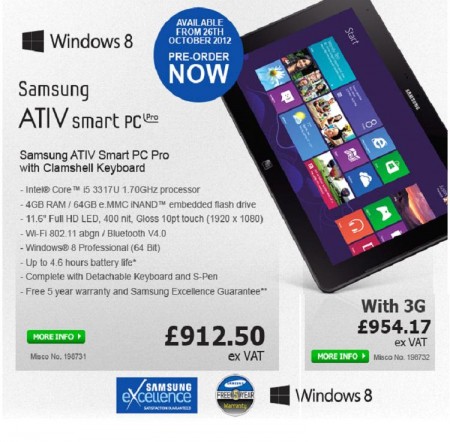 This is really pushing the tablet boundaries price wise. Personally I don't quite get this end of the Windows 8 market. They are obviously laptop replacements, but for the person looking for a Windows tablet this is really what you would be happy with. The initial reviews of the RT models seem to be lacking. One thing is for sure we will know soon, as I get a Surface in a few days.