EE have today announced their pricing for the new 4G service which is going to launch in the UK in one weeks time, on the 30th October. Some very interesting points to take away from the full press release below including some services, data pricing, roaming information and store planning.
Every Orange and T-Mobile store in the country will have been rebranded as 'EE" by the 30th October bringing you access to over 700 stores to get help, advise and to be able to purchase one of the latest super fast phones on the 4GEE network
Some great news when it comes to roaming and that is for £5 a month customers can take their unlimited calls and texts package abroad to the EU and some other selected countries which also includes USA which has long been known for high roaming prices, a fantastic move from EE. Data options to be able to use the internet on the phone will also be available.
In a move to promote content, EE Film is a new service that gives 2-for-1 cinema tickets, access to movie trailers and also now movie downloads all on the single application. Customers will get to watch 1 film a week where the allowance is not impacted and additional movies are 79p to either download or stream.
So here we are…. the moment of truth.. the price plans for the UK's first 4G service and they are: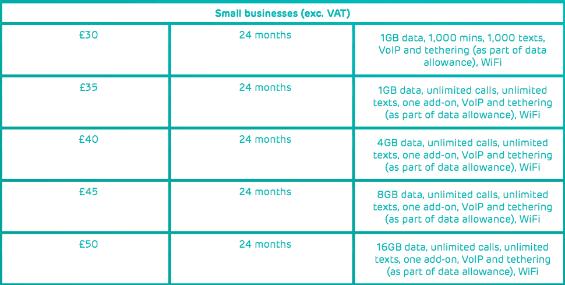 24 month contracts
£36 a month for Unlimited Minutes, Unlimited Texts and 500MB data
£41 a month for Unlimited Minutes, Unlimited Texts and 1GB data
£46 a month for Unlimited Minutes, Unlimited Texts and 3GB data
£51 a month for Unlimited Minutes, Unlimited Texts and 5GB data
£56 a month for Unlimited Minutes, Unlimited Texts and 8GB data
All plans above include WiFi access via BT Openzone.
There are also 12 month sim only contracts available with the same allowances as above but costing £15 a month less. This means pricing is as follows.
£21 a month for Unlimited Minutes, Unlimited Texts and 500MB data
£26 a month for Unlimited Minutes, Unlimited Texts and 1GB data
£31 a month for Unlimited Minutes, Unlimited Texts and 3GB data
£36 a month for Unlimited Minutes, Unlimited Texts and 5GB data
£41 a month for Unlimited Minutes, Unlimited Texts and 8GB data
Worth noting is that Sim Only price plans on EE are not available at launch, instead these will launch just a little bit later on the 9th November
There are some interesting 'add-ons' available should you wish to add more data or photo messages. Available add-ons are
£3 for 50MB
£6 for 500MB
£15 for 2GB
£20 for 4GB
£6 for 50 MMS
£6 for 50 minutes worldwide
£6 for 100 minutes to Europe
The big thing with 4G is the speed you can download large files at, and this does not always mean on the phone, mobile broadband has really taken off over these last few years and EE have some 18 month contracts available for mobile broadband too. 4G plans on mobile broadband can be used on a 4G dongle or a 4G mobile wifi device. Pricing for these are


£15.99 for 2GB
£20.99 for 3GB
£25.99 for 5GB
There is lots more information such as other roaming add-ons as well as details for business customers, all which will be covered on the main EE website, however hopefully the above information has been more than useful for now.Below is the press release so you can see more information should you want too.
Link: EE.co.uk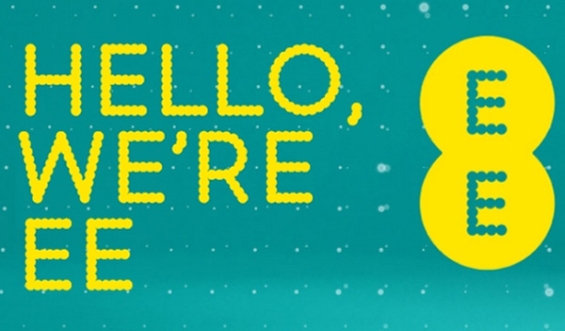 EE TO LAUNCH SUPERFAST SPEEDS, EXCITING NEW SERVICES, SIMPLE PRICING & EXPERT SUPPORT FOR CONSUMERS & BUSINESSES ON 30th OCTOBER

Superfast speeds:

EE delivers superfast speeds, five times faster than 3G, and typically ten times faster in homes and offices with fibre broadband

Exciting new services:

EE Film provides customers a one-stop shop for film, combining 2-for-1 cinema ticketing, listings, trailers and film downloads or streaming into one place. EE Film also offers 'pause & play' functionality between mobile and PC with the largest catalogue of new releases compared to similar providers. The new Clone Phone insurance service replaces your device and digital content in under 24 hours

Simple pricing for the digital age:

Unlimited calls and texts as standard on your mobile; customers simply select their data allowance, starting from just £36 per month for consumers and £35 (excl VAT) for businesses, with built-in cost control tools

Expert Support:

Fast track service for all customers, plus access to approximately 10,000 experts on the high street, on the phone and online

23rd October 2012. London. EE, the UK's most advanced digital communications company, today unveiled the pricing and plans for its new superfast Fibre Broadband and 4G services, designed for 21st century consumers and businesses alike.

The UK's first 4G mobile service will launch on Tuesday October 30th, offering consumers and businesses a new way to access the people, places and things they want on the move, with speeds typically five times faster than 3G.1

EE will also launch its new fixed-line fibre service for the home and offices, with speeds typically ten times faster than today's standard broadband plans.2

1 Based on 1.5Mbps UK average speed for 3G (Ofcom speed survey), and 8-12Mbps average speed for 4G (source: EE Data)
2 Based on 58.5Mbps average speed for EE Fibre compared to the average speed of 5.9Mbps on ADSL Broadband (source: Aug Ofcom survey)

The delivery of increased speeds and connectivity has inspired the development of EE's first next-generation digital services, such as EE Film and EE's new device and digital content replacement services.

Olaf Swantee, CEO of EE, said: "We're proud to be leading the way and pioneering the roll out of 4G in the UK. With our new brand and unique 4G and fibre services, we will deliver consumers and businesses across the country next-generation services and a superior level of support.

"Our new plans have been developed to offer our customers everything they have been asking for – superfast performance, choice and value – as well as a fresh approach to pricing and customer service that offers accessibility, flexibility and guidance every step of the way."

The launch of the EE brand will be backed by a multi-million pound marketing campaign across TV, print and digital media channels.

EE will be the first company in the UK to launch a mobile 4G service, along with its new fixed-line fibre broadband service. It will be called 4GEE and will offer speeds five times faster than 3G, and speeds typically ten times faster than currently available in homes and offices.

EE will be available to buy nationwide, with the 4GEE service going live initially across ten cities on 30th October3. The company has an aggressive 4G rollout plan in place with six further cities coming online in the run up to Christmas, with further cities and rural locations planned for 2013, and 98% of the population due to be covered by the end of 2014.

Once achieved, this will be the fastest rollout of any UK network in history.

EE's Fibre Broadband service, available to both consumers and businesses, will be available in 11 million premises nationally with plans starting at just £15 per month.

The launch of superfast mobile and fixed speeds by EE will inspire the birth of revolutionary and exciting new services for business and consumers.

The first such service is EE Film, the only service in the UK which combines 2-for-1 cinema ticketing, listings, trailers and film downloads or streaming in one place. The Film Store presents the largest catalogue of new releases available in the UK, with more than five times the number of new releases than other similar providers, and more than 700 films available in total.

3 London, Manchester, Bristol, Birmingham, Cardiff, Edinburgh, Leeds, Liverpool, Sheffield and Glasgow (and parts of Southampton) on 30th October; expanding further within those cities, as well as a further five cities by Christmas – Belfast, Derby, Hull, Nottingham, Newcastle.

EE customers will be able to watch a film of their choice on their mobile, on their PC or even on their TV (via their laptop). Pause & Play also allows customers to view the film on one device, such as their smartphone, pause it, then pick it up on another device, such as their laptop.

4GEE customers will able to download or stream a film, each week, on EE, without impacting their data allowance. Further films can be downloaded or streamed with prices starting at 79p, and the cost can be charged to customers' mobile bill, or credit and debit cards.

Simple pricing for the digital consumer

4GEE phone plans will offer customers a wide selection of simple smartphone and mobile broadband plans, putting the customer in control by combining a range of data options with unlimited UK calls and texts. Data allowances start with the light data usage entry plan, offering 500MB (£36/pm) and extending up to 8GB (£56/pm) for the heavier data user.

Data controls will alert customers when they are approaching the data allowance limit, and then when their limit is reached. They can then choose to buy a data add-on, or wait until the next bill period starts.

All customers will be able to tether or use VoIP services as part of their plan – with no need to buy specific data add-ons. BT Wi-fi is also included in all plans at no extra cost, providing on-demand access to millions of wireless hotspots across the UK.

For just £5 more a month, customers will be able to take their unlimited voice and text allowance abroad with them, in Europe and selected countries in the rest of the world4, as well as access to special data add-ons offering significant value on data use while abroad.

New Fibre Broadband and 4GEE plans for Business

Small business customers will have a range of 4GEE phone plans, with data allowances of 1GB including unlimited UK calls and texts starting from £35/pm (excl. VAT). Companies can also reduce costs by choosing the new 4GEE Sharer Plan, which allows sharing of data allowances across all users and devices within their business, plus inclusive calls to colleagues and landlines.

EE also provides medium sized, public sector and corporate customers with a range of dedicated 4GEE plans from an additional £3 a month on top of their existing or new package, as well as added services including security and mobile application development. Data share plans are also available for these

4 Selected rest of world countries: Armenia, Australia, China, Columbia, Croatia, Ecuador, India, Israel, Macedonia, Martinique, Mexico, Peru, Russia, Turkey, USA. Minutes and texts to any other country outside Europe and the selected countries are not included.

companies, with the added benefit of increased spend control through reduced out-of-bundle rates for data, and spending caps ranging from £50- £200.

Olaf Swantee commented: "UK Businesses have shown considerable interest since our 4G launch intentions were announced. We hope that our new 4G plans and services will make us the most exciting digital communications business partner to work with in the UK."

EE Consumer Fibre Broadband plans

EE's Fibre Broadband will offer speeds typically up to ten times faster than the UK average. Ideal for households or small businesses with multiple devices, EE Fibre broadband offers maximum download speeds of 76Mbps – allowing customers to stream HDTV, play online games, watch films on demand or quickly upload or download large files. Plans start from £15 per month5, with off-peak calls and a free BrightBox router included as standard.

4GEE customers save £5 per month when taking EE's Fibre Broadband product for the entire length of their phone plan – offering savings of up to £1206. Orange and T-Mobile customers can also benefit, allowing them to enjoy EE Fibre Broadband in the home or office at reduced rates.

EE customers can expect a superior level of service on the high street, on the phone and online, with a significant new service approach and services designed to give customers peace of mind.

10,000 EE experts have been trained to serve and sell to customers in a new way, designed around specific handset types.

If an EE customer wants to speak to an expert at one our customer centres, they can fast-track the automated call system by first connecting, then dialling 33, to get connected directly to an expert.

EE also operates customer services on social networks Twitter and Facebook.

A number of new services, fit for the digital world, have also been developed to provide peace of mind for new EE customers.

5 Subject to line rental of £14 per month and £50 connection fee. For small businesses prices start from £22 for 38Mbps.
6 Based on a £5 per month saving over the course of a 24 month plan

Clone Phone:

Clone Phone from EE securely backs up data such as contacts, calendar and content (customers' own photos and videos) via an App, which provides an easy way to restore your content if a phone is lost,

stolen or broken. It means you don't just get your handset back, but you get your digital life back too.

7

Repair & Loan Phone:

Repair and Loan Phone provide a convenient way to arrange a repair in store

8

and stay in touch in the meantime. All customers will be provided with a replacement phone, and phones will be repaired and returned within 14 days. Small business customers benefit from next day replacement for any faulty phone.

9

Transforming the high-street

From the 30th October, all existing Everything Everywhere, Orange and T- Mobile stores will become newly branded EE stores.

4G Ready

EE will be offering a simple process for Orange and T-Mobile customers who've already purchased a 4G ready handset, to swap to 4G, at no additional cost.10

For more information on 4G and Fibre plans or the EE brand, please visit www.ee.co.uk.

About EE

EE is the UK's most advanced digital communications company in Britain, providing mobile

7 Contacts and calendar backed up over network. Pictures and video backed up over WiFi. 8 Subject to being within warranty period
9 Excluding iPhone customers

10 Orange or T-Mobile customers in the first 6 months of their contracts can upgrade their iPhone4S, Samsung GSIII, HTC OneX handsets to 4G handset, for a one off fee of £99.

The following fact sheets are available for further information:

1) 4GEE & Fibre Broadband Pricing; 2) EE Business; 3) EE Best Service; 4) EE Film; 5) Best Network

and fixed line services to 27 million customers, and from 30th October 2012 will become the first company in the UK to provide 4G mobile services alongside fixed-line fibre.

EE is the company that runs the Orange and T-Mobile brands in the UK, and will be launching its new superfast 4G brand – EE – in the coming weeks.

Its 4G service will cover a third of the population by the end of 2012 and its fibre service will cover 50% of the population by the end of the year.

EE's mobile service currently provides coverage to 99% of the population with 2G and 98% of the population with 3G.