Picture the scene, you're at a party or a friends house or even in a meeting. You have your camera and the memory card is full of pictures. You, your friends or clients are all stood there with your iPhones and iPads looking confused. You all really need to see those photos. What can you do?
Answer : Use a Maxell Airstash.


So what on earth is a Maxell Airstash? It is basically a small wifi module, a male usb connector and an SD card slot. The three combined make for quite a handy little device.
The idea is to load up the included memory card with files, music, videos and pictures, turn it on and share everything on the card via wifi.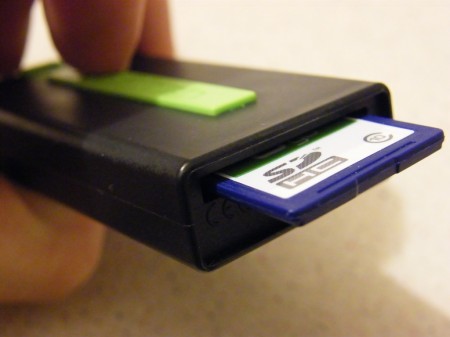 Sounds fairly easy, but as with everything network related things quite often go awry. Well I was quite surprised when I installed the app, put some content on the memory card, turned it on, connected to its own WiFi and it worked. The music streamed, the video played and the pictures all appeared. Impressive stuff.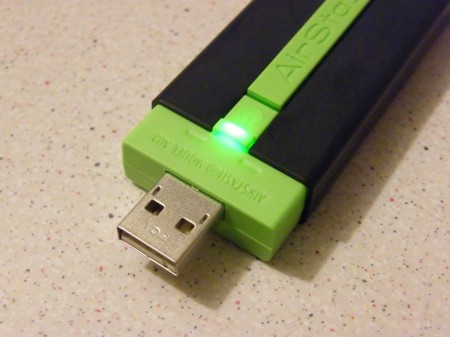 What else could it do, I wondered. It hit me now that I was going to have to read the instructions.
They didn't really contain much more information than I had expected, apart from the fact that the wifi it creates is WEP and unsecured by default. I also discovered that any device can connect to the Airstash using a browser on heading to http://airstash.net this meant I could browse the stored files using an Android device and possibly even a Windows Phone. Upon digging around in the apps settings I found you could secure the SSID with a password.
In use I found the Airstash to be quick at what it does, this will be down to the wireless N spec it has, browsing the files via a browser leads to a slightly slower experience whilst waiting for the browser to catch up.
The Airstash does also need charging now and again, I guess if you are planning on streaming films or music to this then the battery will need charging a lot. Charging is done via a full size USB port and takes a couple of hours to fully charge it up. Battery life is quoted as 7 hours continuous use.
The Airstash comes with an 8GB card, but it supports SDXC cards so in time you should be able to use huge cards up to a couple of Terabytes. The maximum file size is limited to 4GB which is a limitation of the file structure not something Maxell have imposed.
Digging a little further into what the Airstash could do I came across a problem, most devices when connected to WiFi disable the mobile data, the same is true with the Airstash so I wouldn't be receiving emails or tweets whilst using this. But Maxell have addressed this problem, you can download a beta version of a new firmware update which enables Sidelink. Sidelink then allows the Airstash to connect to a wifi network and other devices on the network can find it as before. Allowing you to still be connected to the web. Some people may see this as a problem, personally I could live with it, especially as Maxell are working towards the fix.
Overall it is a great little bit of kit, it would be ideal to keep in your kit bag to get out if you needed to quickly present photos or video. Also in areas with poor signal browsing photos from iCloud may be problematic. Maxell are obviously working on the firmware and the apps, with the Sidelink feature soon to be added to the normal firmware. The fact that you can use it on either Android or iOS is a bonus as well, allowing you to setup and view your files with either OS.
You can get the Maxell Airstash from Expansys here for £79.99
Apple Appstore Link – Airstash
Google Play Store Link – Airstash
Here are a few screenshots of the iPhone app in action: