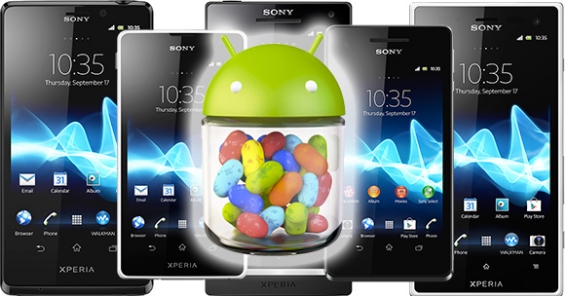 The Sony product blog has today released information regarding their Jellybean upgrade schdule for the Xperia range of handsets.
Upgrades are often a bone of contention for Android handset owners with many handsets receiving little or no post sales support from the manufacturers however Sony have been rather good at explaining what handsets are being upgraded and why.
Today's release explains that the Xperia T and TX as well as the Xperia V will get their upgrade to Android 4.1 Jellybean in Q1 2013.
It goes on to say that the following handsets WILL get Jellybean although there are no fixed dates set for release as yet.  The handsets are:
Xperia S
Xperia acro S
Xperia Ion
Xperia P
Xperia Go
Xperia J
Sony go on to explain that the rest of the range will not be upgraded beyond Android 4.0.4 Ice Cream Sandwich as  "we are unable to guarantee owners of these smartphones the user experience you expect and we demand. We will however, continue to support all these products with firmware maintenance releases."
This essentially means that anything beyond the last generation of Xperia handsets will be stuck on Ice Cream Sandwich and will definitely not see an upgrade.
Are you happy with Sony's decision, is it fair or totally unjust?  Let us know in the comments below.