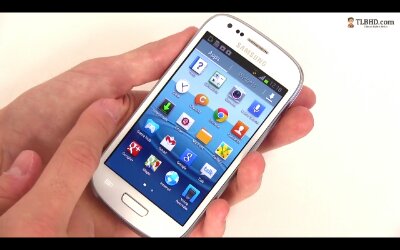 We still can't get our hands on an S3 Mini. Others have done though, and we don't mind. if we can watch this hot new Samsung getting some hands-on time in video.
Many people have asked for a phone just like the S3, but just a bit smaller. The S3 Mini is the handset you're looking for. A 4″ screen, a 5 megapixel camera and a dual core CPU. Android 4.1 Jellybean is on board too. 
Thanks to Tom Sleigh for tipping us off. The video is rather good and talks about the performance, camera and battery.