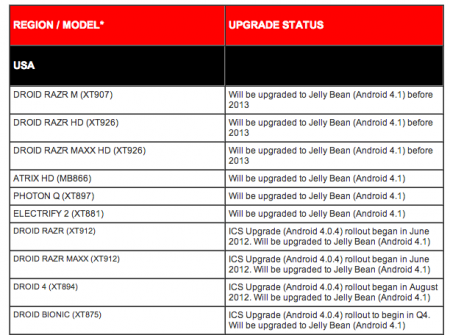 Motorola have published a list of handsets that will be updated to Android 4.1 Jelly Bean and a rough timetable for the roll out in the States.
They have also announced a list of handsets that won't be receiving the latest version of the constantly fragmented operating system.
They have, however, put an interesting sweetener on the bad news. Motorola will give owners of selected handsets that are excluded from the update $100 towards an upgrade to one of their Jelly Bean phones.
Whilst this isn't the best news for owners of relatively recent handsets who could have been expecting to be kept up to date by Google's new handset manufacturer, it's certainly better than the slap in the face that Sony and HTC owners have recently been getting.
There's more good news though, Motorola is also looking to extend this deal to other international markets, so Moto owners in the UK can expect some Jelly Bean love and maybe even a bit of remuneration for those who miss out.
See below for the list of phones that are applicable for the $100 deal.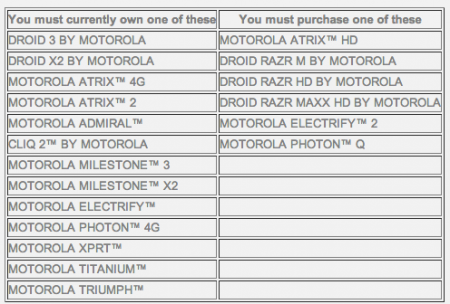 Source: Motorola Blog