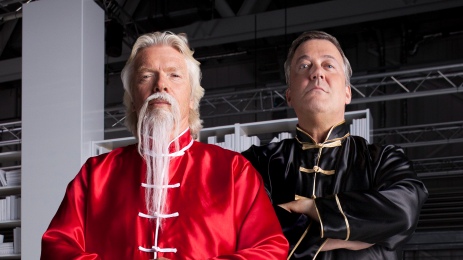 2012 has been pretty good for the people of London. Several big events, an extra Bank Holiday, the Olympics, the Paralympics and, to top it all off, free WiFi on the Tube thanks to Mr Branson.
As the days get shorter and we all shuffle around in the dark, there's at least some light at the end of the tunnel. Replace "light" with "free WiFi" in that terrible analogy and you'll realise why so many people are browsing as you wedge yourself into the sweaty armpit of a fellow traveller.
Virgin Media have extended their free WiFi period way, way past the original "summer" end date. You can now tweet, status update, browse and read email for free until the very end of this year. Not bad eh?
After the free browsing ends, only Virgin Media customers will be able to enjoy the t'interweb without paying extra. The rest of us will have to shell out, but it'll probably be a much better deal than those ultra-expensive hotel WiFi access points. There's also talk of deals with "wholesale partners" in 2013, so it may continue to be free for even longer.
One million people accessed the London Underground WiFi service in just one day recently, which is.. a .. LOT.
Tube WiFi smashes one million connections in 24 hours WiFi on London Underground to remain free for everyone in 2012

Following a landmark day which saw Virgin Media's WiFi service deliver over one million tweets, Facebook posts, emails and web pages in its busiest 24 hours yet 1 , Virgin Media today announced that WiFi on London Underground will remain free for everyone throughout 2012.

Over 661,000 people are now online underground, with Waterloo, Victoria, King's Cross, and Oxford Circus some of the busiest connected Tube stations. WiFi from Virgin Media is already available in 72 London Underground stations, from the ticket halls to the platforms, with more stations due to be brought online in 2012.

Jon James, executive director of broadband at Virgin Media, said: "WiFi on London Underground has been an incredible success with hundreds of thousands of people kept up-to-date and entertained whilst travelling around our capital city. Commuters and visitors will be able to make use of the internet throughout 2012 and we're in positive talks with potential wholesale partners to ensure a fantastic experience for all Tube passengers throughout 2012 and beyond."

Gareth Powell, London Underground's Director of Strategy and Service Development, said: "WiFi at Tube stations is proving to be a very popular service with up-to-the-minute travel information and journey planner at passengers' fingertips. There are already 72 London Underground stations online and our engineers are working in partnership with Virgin Media to continue the roll-out in 2012."

The comprehensive WiFi portal with TfL travel information, updates and London news and entertainment will remain free for all Tube passengers throughout 2012 and beyond. From next year, Virgin Media's broadband and mobile subscribers will continue to have full online access and Virgin Media is engaged with potential wholesale partners to provide the service to their own customers on an ongoing basis.