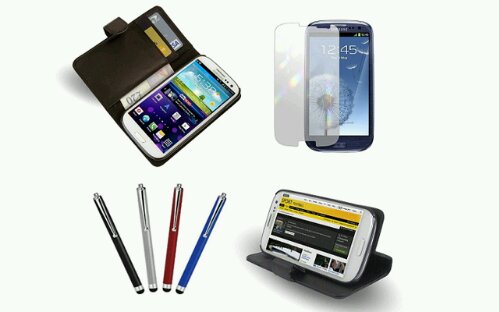 Yes, it's one of those voucher sites, yes, the "original price" is probably inflated a little but, for some of you, this could be just the thing. The SIII accessories bundle is £9.99 (although there's some confusion on the site and it also says £9.98) and includes a leather case, mirror screen protector and a universal capacitive stylus.
That leather case has a horizontal viewing stand, card slots and can double as your wallet if you wish.
To get this you'll need to visit this site and enter the redemption code on the site below.
Link – DiscountVouchers