It seems quite a few of the big names in mobile phones these days are producing their own accessories, and cases. Not just as functional protective devices, but that are actually nice to look at too.
Samsung are no exception, and produce cases for both the Galaxy S3 and the Galaxy Note 2.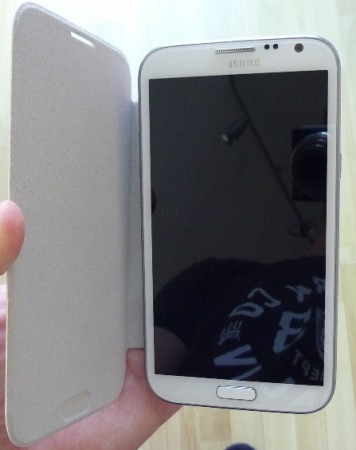 The Note 2 has a gorgeous 5.5″ screen, and I can't stand screen protectors. The solution? This flip case from Samsung.
On the face of it, it looks just like any standard (although well designed) flip case. It is, however, unique for two reasons. The rear of the phone is actually reaplced by this case, rather than fitting on top of it (helping to keep the added thickness down) and it has an NFC chip built in, so you don't lose that functionality. Good eh!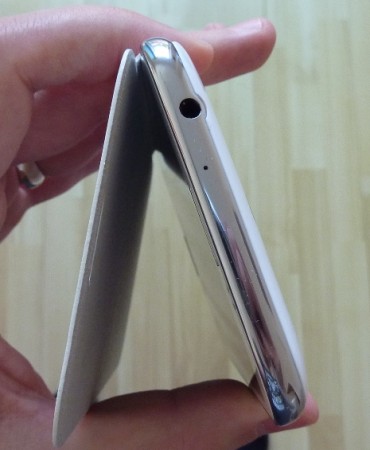 The front cover is very thin, yet durable, protecting the screen.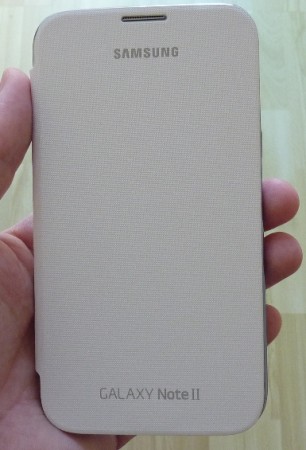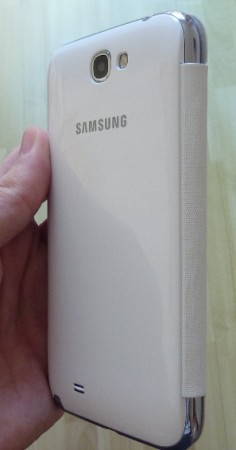 The 'Genuine Samsung Galaxy Note 2 Flip Cover' is also available in silver, blue, green, orange, mint green, and pink!
Conclusion
I really like this case. The only small improvement could have been something like Apple's smart cover, where the phone unlocks as the case is opened, but this is nit-picking really. It adds minimal bulk whilst protecting that fabulous screen, and doesn't get in the way whilst using the device.
If you own a galaxy Note 2 I can very much recommend it.