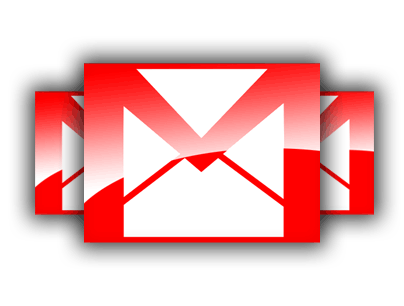 It looks like the Gmail app is getting some useful new features in its next iteration, such as pinch to zoom (at last!), swipe to delete/archive and some various other niceties, including being able to report an email as phishing.
All this comes courtesy of a leaked APK (allegedly) taken from an LG Nexus system dump that Android Police have got hold of. They've even made a video of the Gmail app working on a Galaxy Nexus running Android 4.1, which you can watch below:
Pinch to zoom is a much missed feature of Gmail that really should have been included ages ago. One of our editors (who shall remain nameless) greeted the news with this outburst:
PINCH TO ZOOM!!!!!!!!!!!!
He was sedated, shown some pictures of kittens and I can assure you he is recovering slowly in the coolsmartphone padded cell.
It's a good job he didn't see that the swiping gestures are configurable so you can archive, delete or disable the function, as he may have done himself some damage.
The APK isn't available to all yet, but hopefully rooted Ice Cream Sandwich and Jelly Bean users will get a taste soon.
Source: Android Police
UPDATE
Android Police have now released the APK and instructions for install.
Instructions are as follows
The Gmail 4.2 APK is signed by Google, but with a different key than the one in the Play Store (we checked the signatures – they differ). One is probably the test key and the other the production key. For this reason, you can't simply install it as an update and therefore need to be rooted with the ability to mount the /system directory for writing in order to remove the existing Gmail APK.

Important: Once Google updates Gmail in the Play Store, you will want to revert this process or at the very least delete the Gmail 4.2 APK you installed here if you want to update it from the Play Store.
OK, let's get down to it. You'll probably need ADB installed on your computer. There is a chance that this might work without ADB by just removing the APKs mentioned below and installing the new one, but it didn't seem to work reliably for everyone. This should, though:

1. Download Gmail 4.2 from one of the mirrors above.
2. Rename it to Gmail2.apk.
3. Make a Nandroid backup in case something goes wrong (this is always a good thing to do before messing with your device).
4. Remount /system for writing (via your favorite root-aware file explorer).
5. Delete (or move if you want to save the APKs) all other versions of Gmail. Usually there are 2 or 3 copies. One will be in /system/app (that's the original Gmail that was pre-installed on the device) and there may be a few in /data/app (these are the updates installed from the Play Store). They'll be called "Gmail.apk," or "com.google.android.gm-[number].apk," An easy way to tell is to look for the Gmail icon.
6. You may need to delete the .odex files matching the APKs in step 5 too, if you have them. Neither I nor Artem had to do this, but there are many different ROMs out there, and we're trying to cover all bases. Ignore this step and only come back to it if something doesn't work later.
7. Reboot. Once you do, you should have no Gmail as far as Android is concerned.
8. You can try to install the Gmail 4.2 APK you downloaded at this point by tapping it in your favorite file explorer (move the APK to your device first, of course). If that doesn't work, or if you prefer ADB, fire up a command line and type adb install Gmail2.apk.

If you get an error message, you probably didn't delete all copies of Gmail. If you don't feel like playing with ADB for Step 8, I've also gotten it to work by just copying the APK to /data/app, but that's not as fool proof as "ADB install".
Coolsmartphone and Android Police take no responsibility for any damage you may cause by installing this software. It is done entirely at your own risk.