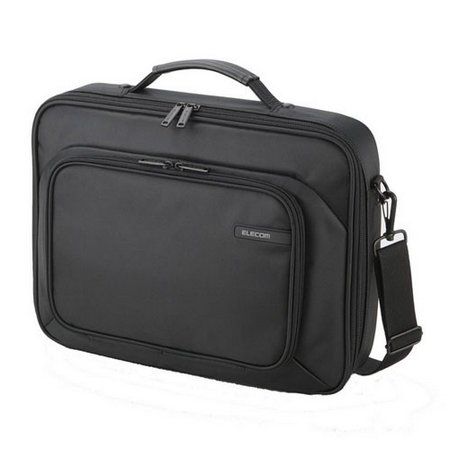 What does a Laptop case have to do with Smartphones I hear you cry! How is exactly is a laptop case cool?
Well, its a tenuous link but here at Coolsmartphone we often attend various events in order that we can bring you the latest news as it happens.
Attending these events means taking a lot of kit. Laptop / Netbook, Camera, Chargers, tablet, phone, mini tripod and even the simple pen and paper all need somewhere to be carried and stored.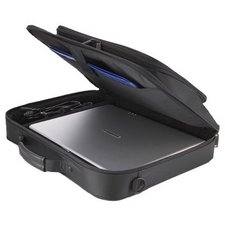 This is where the Elecom Frontloader Laptop Bag comes into the equation.
The review model I was provided with is for a 13.3″ laptop however I used it to transport my netbook, the mouse that I take everywhere with the netbook, my Nexus 7 tablet, phone charger and of course the charger for the netbook.
So how did it do?
The case has a padded notebook compartment, front pocket with pocket and 3 pen holders, a trolley holder on the back, rubberised feet and a shoulder strap. Inside the main compartment is a seperator, the securing straps and an extra pocket secured with velcro.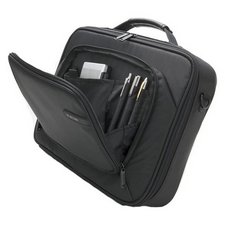 The main compartment is padded as is the front pocket leading to the feeling that whatever is stored will be safe should the inevitable drop happen.
Upon close examination the Elecom is extremely well made, the only visible stitching is on the handles, the shoulder strap is an excellent quality and is adjustable in length.
Overall, the Elecom Laptop Case is one that looks like it will stand the test of time and is more than capable of containing all of the equipment that is needed to be carried on a daily basis.
The Elecom Frontloader Laptop Case 13.3″ is currently £19.95 from Gearzap.com.
Many thanks to the guys at  Gearzap.com for the review model!