If you were following yesterday, you'd have seen my iPhone 5 wallet case review. I liked it, but it had a major drawback. Today, I have another case to show you, again from the lovely people at MobileFun.co.uk
It's another flip case, but this time made by Tech21, and this time, I'm impressed.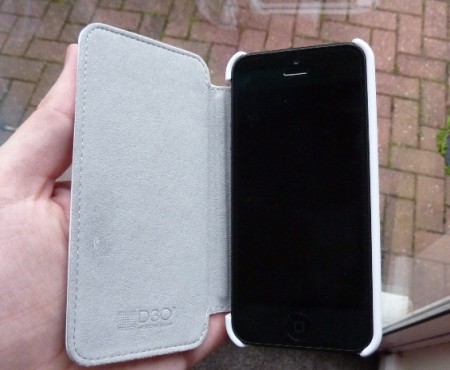 The front cover of the flip case is soft on the inside and hard on the outside, and feels like it will offer fantastic protection from drops (not that I'm going to test that theory out).
Inside the phone there is some clever tech to absorb shock if you do drop the phone, pictured here: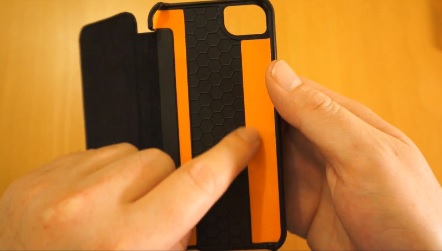 Now, remember my last case review, where the small hole in the rear of the case caused problems with the camera 'light'? Well, I'm happy to report there are no such issues with this case. As you can no doubt see from the picture below, the cut out is much larger, eliminating any pesky flash issues.
The case is very slim, adding minimal bulk to the phone, it relies in having a rigid shell, rather than thick rubber to protect against drops, and this means a nice thin case, with great protection, for not only the back, but the front of the device too.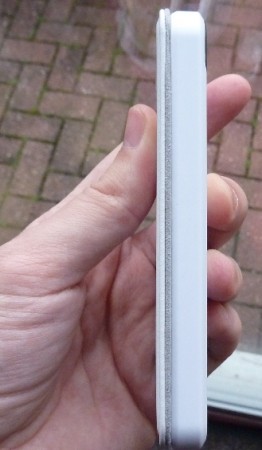 The Tech21 iPhone 5 case is available here from MobileFun.co.uk for £24.95 and I would very much recommend it. The front flap tucks neatly behind so doesn't get in the way of using the touch screen, and your device feels very safe indeed.
Oh, and it's also available in black 🙂
MobileFun have a large range of iPhone 5 covers as well as accessories, check them out!
Thanks to MobileFun for the review unit.