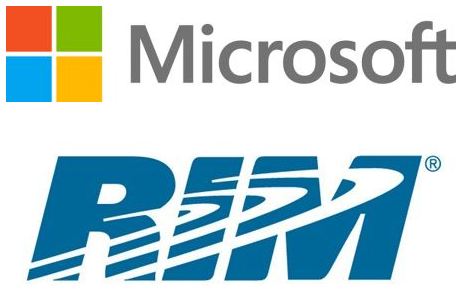 On Tuesday Comscore published their latest figures on market share in the US.The statistics relate to quarter 3 2012 and do not take account of the launch of iPhone 5.
Once again Google and Apple have seen percentage gains, Apple saw their market share grow by 2.4% to 34.3% whilst Google saw a 1.7% increase to 52.6%.    Symbian dropped by 0.4% and now hold only 0.7% of the US smartphone market. So far no real surprises.
What is more worrying is the drop in market share for both RIM and Microsoft.  RIM saw a massive 3.1% drop and now have 8.3% of the market whilst Microsoft dropped 0.4% to 3.6%
The drops themselves are not big numbers however when placed in comparison with their actual market share it shows a worrying trend.
Both companies have announced a new mobile operating system, both now no longer have handsets on the market that could be classed as "current" and whilst Nokia are still selling the Lumia 900 Microsoft have announced that no current Lumia will run their new Windows Phone 8 software, all the while RIM's current offerings could almost be classed as woeful when compared to the iPhone 5 or the latest Jellybean touting Androids.
The problem that both companies have is that while they are falling behind and without a viable product actually on the market, the opposition is moving forwards.  Apple have released iOS 6 and the iPhone 5 whilst new Android handsets are being released almost weekly (albeit with Ice Cream Sandwich) whilst others are being upgraded to Jellybean.
Of the two Microsoft is probably in the better position.  WP8 is due out at the end of the month although while the new Nokias, Samsung Ativ and HTC 8 handsets have so far been welcomed and much lauded, we are still yet to see Windows Phone 8 in its entirety.
RIM appears to be in a bit more trouble however.  At Blackberry Jam we saw the previews of Blackberry 10 but with no fixed release date and even though there are rumours of a couple of handsets,  no confirmed line ups have been released so even the die hards don't really know for sure what they are waiting for.
Both Microsoft and Blackberry also have the issue that there will be plenty of people looking to upgrade or change their handset before the launch of WP8 and BB10.  With no viable alternative from either manufacturer where else is there to turn but Android or Apple?
There will of course be those that will be loyal to the platform and wait for the release of the new OS however they will be few and far between and with both companies hemorrhaging users  the situation is getting harder and harder to turn around with each passing day.
Is it then too late?
For Microsoft who have a solid handset line up and are close to release I think not  – a good marketing campaign and plenty of pushing from the networks and real progress could be forthcoming.
The future for RIM however is perhaps not so rosy.  With Android, iOS and possibly a re-invigorated Windows Phone platform to compete against and no real USP I fear the only way for the once mighty Blackberry maker is even further down.  The meteoric rise of Android has seen the equally dramatic fall of Blackberry, I feel only a miracle will turn it around for them now and they are in rather short supply!