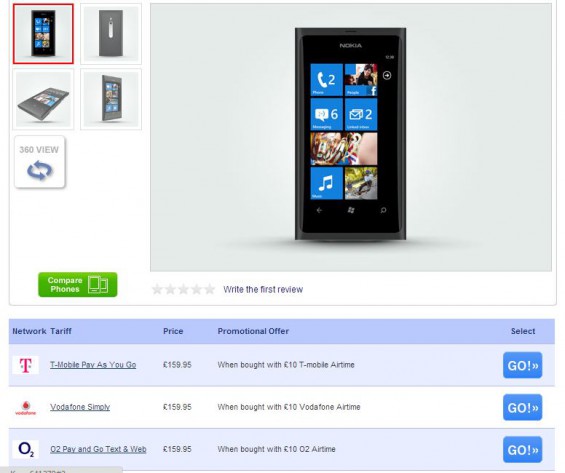 Good 'ole bragbpenders has sent us a tweet after popping down to his local Phones 4u store. The Nokia Lumia 800 is now on sale for just £159.95 when you grab £10 of airtime with selected networks, and you can get it for £129 on an upgrade.
Yes, yes, Windows Phone 7 is walking the green mile and won't be getting upgraded to Windows Phone 8, but for £159.95 you do get a choice of colours (oh yes, including pink), a 3.7″ AMOLED screen, 8 megapixel shooter, WiFi, Bluetooth 2.1 and a 1.4GHz CPU.
We're also dishing up the same Lumia 800 deal in our mobile bargains bit, so try there if you're up for it.
Links – Lumia 800 Deal – Phones 4u store
Credit – bragbpenders