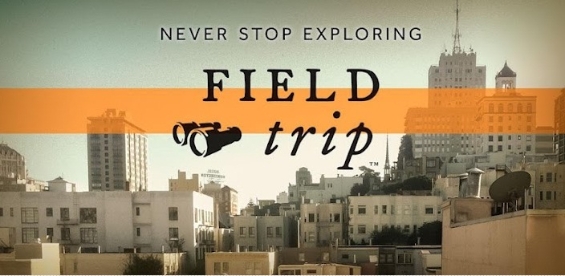 What is Google Field Trip? The short answer is, an app that tells you when you are near something interesting.
The Play store description:
Field Trip is your guide to the cool, hidden, and unique things in the world around you. Field Trip runs in the background on your phone. When you get close to something interesting, it pops up a card with details about the location. No click is required. If you have a headset or bluetooth connected, it can even read the info to you.

Field Trip can help you learn about everything from local history to the latest and best places to shop, eat, and have fun. You select the local feeds you like and the information pops up on your phone automatically, as you walk next to those places.
Now currently, this app is for our friends across the pond in the USA…sorry UK 🙁
Personally I like the UI, and think the app could be quite useful when on a 'Field Trip' (or Holiday…) I only installed the App earlier, so it is too early to tell if there is a significant impact on battery life.
An iOS version is on the cards too.
US readers can download the app from the Play store here.
If you are in the UK, and want to have a look at the app, you can download it from here.