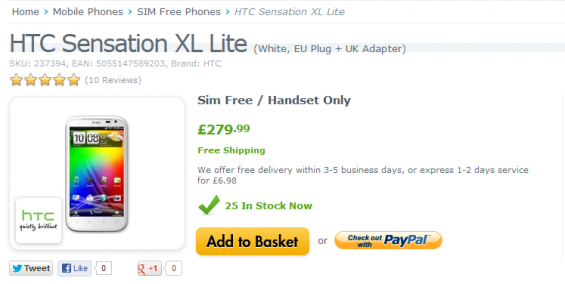 Phones come and phones go, sometimes leaving a whole legacy behind them, sometimes just disappearing without much of a fuss. The HTC Sensation XL was never the most outstanding phone, mainly due to the fact it was a single core device in competition with its dual core companions.
It however does have a lot of good points though:
4.7″ screen
slim 9.9mm design
Beats Audio integration
8MP camera, featuring a f/2.2, 28mm wide-angle lens with BSI sensor
16GB memory
Updated to Ice Cream Sandwich
The Sensation XL was the Android version of the HTC Titan and they share a lot of specs, at the moment Expansys are selling the XL for £279.99 in white for the EU version. So if your wanting a large white Android device then this might be the one for you.
Source – Expansys