Not that all you Android and iPhone afficionado's out there will notice or care, but the Blackberry Jam: America's conference is underway, and along with the traditional sneak peeks at up-and-coming goodies, they promo'd their latest OS developments. Its been a while since we've had some truly simple and useful ideas in the mobile arena, but this is one I think will be in use more often than not, even with the average person: time-shifting
The premise is simple: whereas blink detection warns you when there are closed eyes in the snap you just took, time-shifting pops up a simple circle to dial the snap backwards or forwards in the instants before or after the image to enable you to pick the right one. This actually took more time to explain than to pick up by watching it, so catch it in action below thanks to Crackberry's own Crackberry Kev.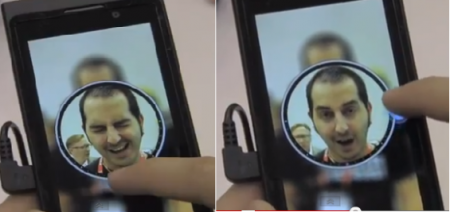 The full video is below. We're impressed. We really are.
[yframe url='http://www.youtube.com/watch?feature=player_detailpage&v=oGguMxE3DVI']