The latest way to bash the iPhone 5 is about the Aluminium sides and back plate getting scratched.
9to5Mac have posted what is apparently an email to Phil Schiller (Senior Vice President of Marketing) at Apple asking him what to do about scratches on new iPhones. His reply is interesting and makes you wonder which direction Apple are officially going to go with this.
Here is the screenshot 9to5Mac have posted.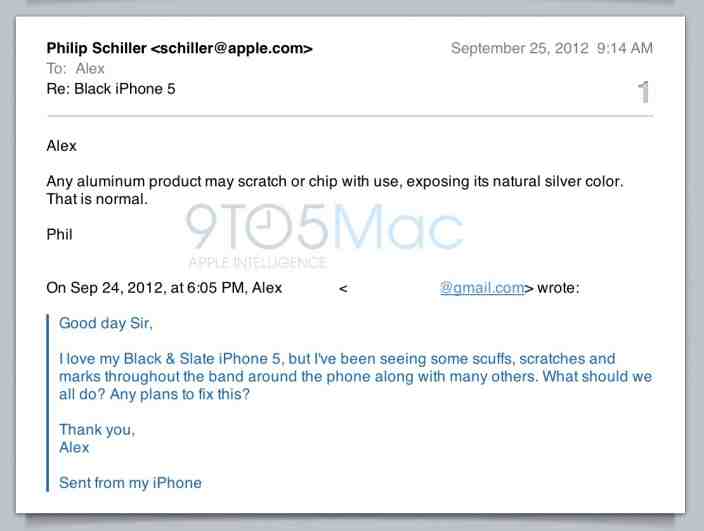 Here is the reply they got from Phil. No screenshot though 🙁
Any aluminum product may scratch or chip with use, exposing its natural silver color. That is normal.
I'm guessing we're building up to another you need to use a case with it type of outcome. Personally I'm not sure which I'd prefer, a shattered back plate or a scratched backplate.
I guess if they had made it from through polycarbonate they wouldn't be having this problem, you might even be able to get one in bright yellow then.