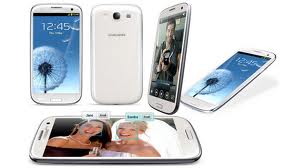 With over 20 million units shipped in its first 100 days on sale the Samsung Galaxy SIII can be classed as nothing less than successful.  There was however one slight problem with it – the launch of Android Jellybean.
Suddenly Samsung's all singing all dancing newer than new Android handset wasn't so up to date any more.
Well, the guys over at Sammobile are reporting that the Jellybean roll out for the Galaxy SIII is beginning to happen.
Apparently the first country to receive the update will be Poland and other countries will follow later this month.
You will be able to update using Kies or over the air but as always before you upgrade make sure that you have enough battery life left.
Benefits of the upgrade include Google Now, the new notifications bar and buttery smooth performance thanks to Project Butter.
This update of course is for unbranded Galaxy SIII's, owners with handsets that carry any form of operator branding will of course have to wait until their individual carrier releases the update.
Have you received your update already?  Are you eagerly awaiting or did you install one of the leaks?  Let us know over on our forums.