Here at Coolsmartphone each of the writers goes through an inordinate amount of handsets and accessories that go with them. We each have our own favourite suppliers that we find to be reliable and prompt. We therefore thought that we would bring a profile of the ones that we use most often. This will be a weekly series with a different supplier being profiled each week, we also invite you to contribute and give us your experiences, good or bad over on our forums.
So, we kick off this week with MobileFun.co.uk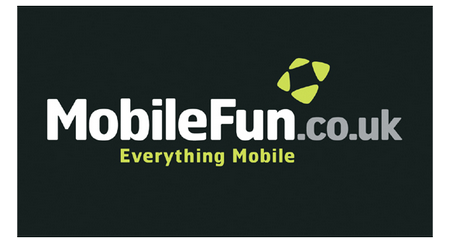 Mobile Fun was formed in the year 2000 by Anthony Cook. Based in Birmingham, the company has gone from being solely UK based to having offices in France, Germany, Spain, Netherlands, Italy and most recently the USA. The Birmingham office of MobileFun employs around 50 people.
MobileFun.co.uk sells a wide range of accessories for an even wider range of devices as well as Sim free mobile handsets.  The MobileFun website receives over 1 million view per month with over 33,000 orders. Orders placed before 6pm are sent next day delivery with optional SMS alerts if required.
The service levels that MobileFun provide have led to several awards, these include:
'Best Online Retailer' by a panel of independent experts from the tech industry for the second year running.

ECMOD Direct Commerce Awards 2012 – Mobile Fun were recognised as the 'Best Online Business' in the business to consumer category.
Online Retail Awards 2012 & 2011 – Mobile Fun drew praise as a "highly successful, customer-friendly operation" under the Telecommunications category.

National Business Awards 2011 – Mobile Fun were finalists in the 'Small Online Business of the Year' category.

Hitwise Top 10 Award – MobileFun regularly win quarterly awards for the 'Entertainment – Mobile phones' industry category and in 2011 ranked as the 2nd most popular site in this category.

Sunday Times Microsoft Tech Track 100 – Mobile Fun was named as the UK's 7th fastest growing technology based company in the Tech Track 100 for 2006.
Browsing the MobileFun website shows a vast array of products. The new iPhone 5 is heavily catered for with products ranging from cases, covers, chargers, desk stands and keyboards. Also heavily featured are iPads, the Samsung Galaxy S3 and the Kindle. The range doesn't stop there however with accessories stocked for a wide range of tablets including the Nexus 7, the Motorola Xoom and Xoom 2 as well as the Blackberry Playbook.
MobileFun also sell a wide range of Sim Free handsets from all the top manufacturers. Samsung, HTC, Huawei, Motorola, Nokia and Sony are all catered for as are SIM free USB modems.
Customer service is a key area for MobileFun, there is a twitter account @mobilefun which is monitored closely, email enquiries are promised to be dealt with within 2-3 days and there is of course phone support too.
One area where service levels are above the expected are within unwanted goods.  Mobilefun have committed to taking back your unwanted orders provided they are returned within 30 calendar days of delivery.  This is on top of the standard statutory rights that every customer has.
Faulty goods reported within 30 days are replaced or refunded, outside of 30 days the manufacturers warranty kicks in.
In summary, MobileFun is a 12 year old company that now turns over more than £10 million per year and is growing not just in the UK but internationally too and at a time when many companies are not recruiting, MobileFun are advertising for more staff on their website.  When asked for a comment, MobileFun's PR & Marketing Executive, Laura Hogan had this to say:
Here at Mobile Fun we always aim to have 'Everything First'. The company is going from strength to strength thanks to our international expansion, with plenty more international Mobile Fun sites coming this year – keep your eyes peeled! The success of Mobile Fun is down to the hard work of our staff; our product selection; competitive pricing and finally and most importantly the loyalty of our customers. Thank you for supporting us so far and we hope you keep shopping with us in the future.
Have you used MobileFun.co.uk?  We are looking for your feedback in our forums.  So, Why not come over and share your experiences……