When Apple announced the iPhone 5 just a few weeks go,  a feature which was picked up on but not discusssed in a lot of detail was HD Voice mainly as only a handful of networks worldwide support this new service.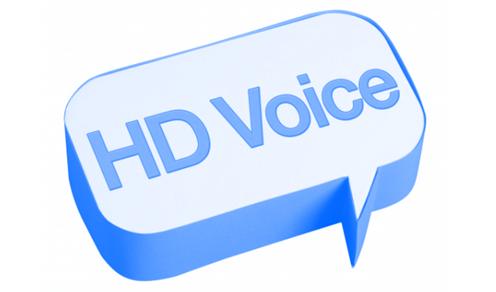 Well the great news is any of you who are using the new iPhone 5 on the Three UK network WILL already be getting this service.  We asked Three earlier today if the new iPhone supports HD voice and quicky got the reply
Hi Dan, it definitely does 🙂
It was back in June 2011 when a blog post from Three told us all about HD voice, if you missed it here is the content
Here at Three we're always looking for ways to improve our customer's experience on our network. Whether it's all-you-can-eat data, one month rolling contracts or 4G technology.

By now some of you may have heard about (and experienced!) High Definition voice calls and we're really excited that it's now been rolled out on Three. You have to hear it to believe it, but the difference in call quality is pretty amazing, almost completely eliminating background noise.

We launched HD voice calls onto our network at the end of May and we've already had some great feedback.

The technology, which is currently only available on 3G networks, dramatically improves the quality and clarity of voice calls, making it easier to hear the person you're talking to.

This service is the first step-change in voice quality to hit mobile users since the introduction of digital technology, and it's free on our network.

Hundreds of thousands of HD calls have already been made on Three since we completed the rollout, and we're expecting that figure to continue to rise.

The technology works by opening up the phone's audio range, allowing it to capture and transmit sounds across a wider band of frequencies making HD Voice calls sound clearer and more natural compared to a standard mobile or land line call.

There are three phones on Three that already come with HD voice enabled. So for those of you that have aNokia C7, E7 or N8 you may have already experienced HD voice calls. Many other phones will support the technology by the end of this autumn, including for example the Nokia X7.

As HD voice calls are still new to us they're only available between people on the Three network, and both the caller and the receiver need to have an HD Voice equipped phone. We are also looking to roll out cross-operator calls in the future. As soon as we can let you know more on this, we will.
Link: Three Blog