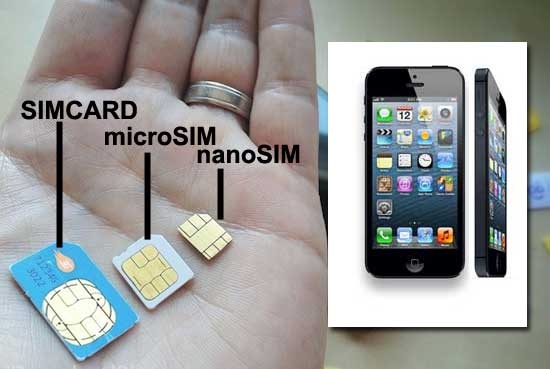 Now the long awaited iPhone 5 has arrived not everyone will be able to use it. Apple uses a new SIM card – the nano-SIM.
Although all the major carriers here in the UK are supplying the nano-SIM to their customers, there is a select number of MVNO's that aren't. GiffGaff is one, and some customers have already left because of it
This isn't a problem if you have a little confidence in your skills with a pair of scissors though, or a special tool that you can probably find on eBay.
The video tutorial below, filmed at the Expansys offices, shows the process. We wouldn't be too suprised if a local market-stall holder starts offering "nano-SIM Conversions" for a few pounds fairly soon.
Oh, and we can't be held responsible if this doesn't work or you.. err.. cut your finger.
Before beginning to explain this process, Expansys would like to state that this process has not been tested with all SIM cards, and that users who cut down their SIM cards do so at their own risk. Expansys in no way accepts responsibility for any damage caused by this process.
Link – Expansys