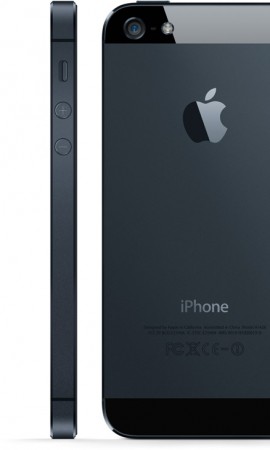 So we now know what they iPhone 5 looks like, and its a very pretty thing, with its precision machined aluminium back and sides. Indeed a masterpiece of engineering for iOS fans.
We've also a plethora of Windows Phone 8 devices launched by Nokia, Samsung and HTC to name a few, as well as new Android devices from Motorola. Lets also not forget the Galaxy SIII and HTC One Series Android devices that were launched earlier in the year.
However, the launch of iPhone has highlighted something to me – other than the iPhone, everything else was plastic. Ok, not entirely plastic – a mixture of polycarbonate and carbon fibre shells as well, which are all very high tech, strong and lightweight. But for me, they just don't have that quality feel that metal does.  Don't get me wrong, I actually own an HTC One X, and I think its fabulous, but I'd love it so much more if it was made of metal. It feels a little cheap to me, which is a complaint often levelled at Android devices. There are lots of clever designs, but for me the materials feel sub-standard compared some of the phones of old.


I'm looking fairly squarely at Nokia here, who have been justly renowned for their industrial design, and have given us some fantastic looking devices over the years. But now they've been bitten by the plastic bug. All the Lumia designs so far have been made of polycarbonate and well designed, but really don't shout "premium device" to me, which is how they are being priced and marketed. Where are the shiny metal designs of old that were so iconic?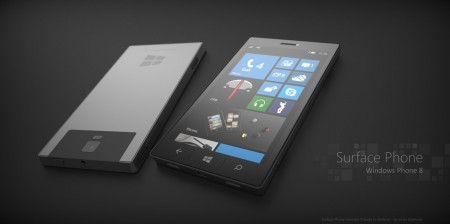 I'd happily shell out a bit more for a really premium feeling Android (or possibly WP8) device – something that looks like the Surface Phone concept pictured above – but so far no-one seems to want to make one. Both Android and Windows Phone have lacked a standout premium design, which frankly has given them an unfair perception as being cheap iPhone alternatives.
Android and Windows Phone 8 have become truly modern mobile operating systems, and make iOS look quite dated by comparison, but no-one has matched that with commensurate hardware in my mind. Sure the cameras and internals are a match, but they still look cheap.
So come on phone companies – give us some metal designs please!