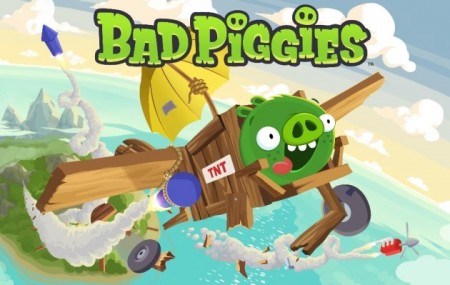 Rovio has had it's Pig-centric successor to Angry Birds in the fryer for quite a while now and it seems the game is nearly ready for release! The trailer below will give you a pretty good idea of the sort of game play we can expect to see, but Rovio has promised that Angry Birds and Bad Piggies gameplay will be 'complete opposites'.
This time around it's a lot more of a puzzle-based game, in the same way Amazing Alex is. You will have to build things to complete the objectives. But, it does seem that Bad Piggies takes it to the next level by making you create your own unique contraptions to guide the pigs through levels, collecting as many stars and eggs as possible!
If you are as obsessed with Angry Birds as I am then put Thursday, September 27th in your diary! The app will be available on Android and iOS on that date and Windows Phone and PC are currently being worked on, but we don't have a release date for those at the moment!
Don't forget, if you're on the lookout for the latest gaming news, check our new site – TheCoolGamer.com
http://www.youtube.com/watch?v=0aBivBq8avw
Via Yahoo Games.