This morning we had Niky at the Motorola RAZR i event in London. We then got to see the specs and saw some pictures. Later on we got some pictures of some pretty Motorola pr types demonstrating the device. It's been a hectic day and we are going to end with something a lot of you are wondering.
The Intel Medfield CPU is a single core chip and various sites are reporting this as last years tech. The CPU uses hyper threading which means it is treated by the OS as a dual core chip.
So to compare it we have a few benchmarks for you. We have the RAZR i, a Galaxy Note and a Galaxy Nexus.
First up the Galaxy Note with a Dual Core CPU in Quadrant first and then Antutu.
Next up is the Galaxy Nexus, again a Dual Core CPU.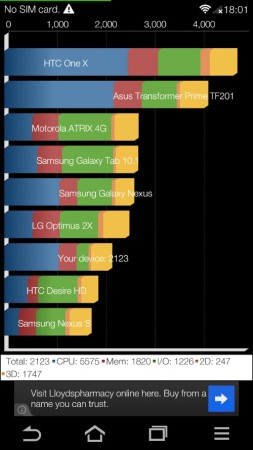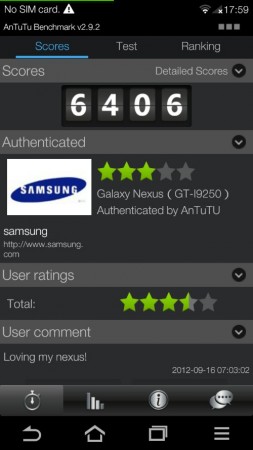 Then last of all we have the new Motorola RAZR i. With it's 2ghz Intel Medfield CPU.
So it is in a similar region to the Samsung Dual Core devices we had to hand to test. Just for reference the current Quad Core device like the One X or the Galexy SIII score over 10000 on Antutu so it isn't up at the top end. For the price though it is shaping up to be a nice looking device.