There are a lot of games out there and there are almost as many Solitaire games as well.
Is this one going to be any different from the rest? Well it certainly looks nicer than some of the others I have tried out. Here are a few screenshots of the game, including the slightly intrusive advert.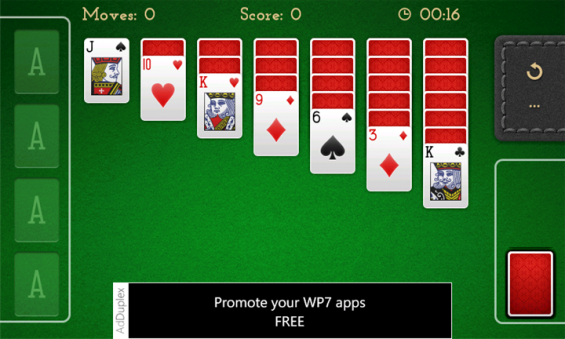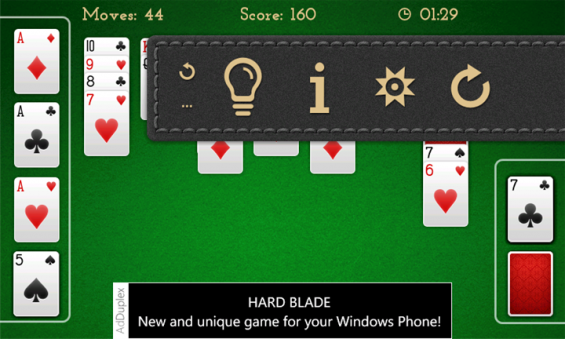 A few highlights of the game for me are as follows:
–       High quality design and graphics
–       Intuitive and efficient game interface
–       Single tap to move cards
–       Detailed statistics to keep track of your performances
–       Intelligent hints to help you out when you're stuck
–       An undo button
–       Autocomplete your almost finished game
–       your game is saved when you get a phonecall or cannot finish your game
The game has a few settings and statistics to play about with.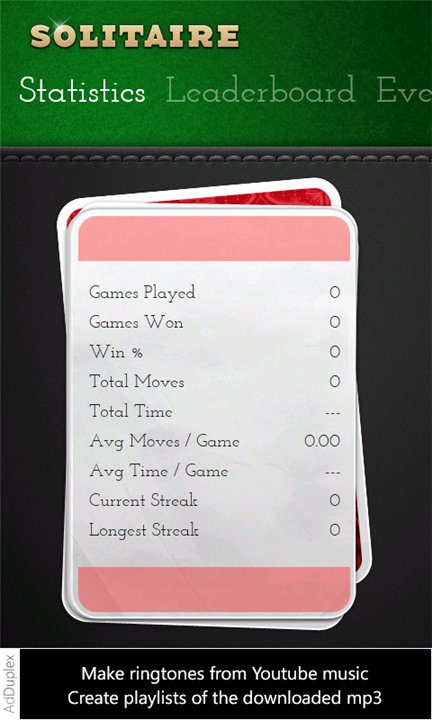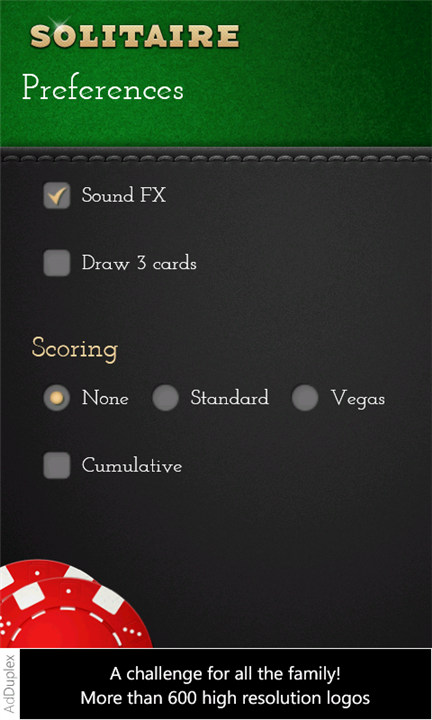 The developers have even filmed a woman with greenish fingernails playing the game. Here it is.
Overall it is a nice game, the ui and overall feel is nice and the graphics look nicer than some of the competition. Little things like the automatic moving of the cards is nice, especially for me as I pay very little attention during games.
The necessary evil advert does get in the way a little. It's a free game so I can't complain really, try out the link below or tap the banner below to download and see for yourself.
Windows Phone Marketplace Link – Solitaire