As well as announcing the iPhone 5, Apple also announced a few new iPods.
First up is the iPod nano. It's 38% thinner than the 6th gen (5.4mm thick) and they've boosted the screen size – to 2.8″. It's also multitouch and it has physical buttons on the side, as well as a home button. The iPod nano will be launched in 7 colours – white, black, pink, green, blue, yellow and red – as well as featuring widescreen video, an integrated FM tuner with live pause, bluetooth and a revamped fitness system. The iPod nano will ship as a 16GB device and cost $149.
Apple also announced the new 5th generation iPod touch. Coming in 32GB and 64GB flavours, the touch shares many of the new iPhone 5 features, including a enlarged 4″ touchscreen (with a 1136×640 resolution) and a A5 processor – not the A6 as seen in the new iPhone 5.  It's also a mere 6.1mm thin and 88 grams heavy (or is that light?). The touch also has a brushed aluminum back, putting an end to the easily-scratched chrome-plated models.
The touch also has an updated camera, bringing over a few features from the new iPhone 5. It has a 5MP sensor with a sapphire crystal lens and LED flash, along with f/2.4 aperture and a nice panorama mode. It also has iPhoto, as well as a new feature called "iPod touch loop" which allows you to connect a lanyard to a small circular magnet on the back.
More features announced include AirPlay for the iPod touch and dual-band WiFi, as well as Siri support. Apple also announced a wider colour selection for the iPod touch, with a choice of White, black, blue, yellow and red – each with their own colour co-ordinated lanyard. The battery will be good for 40 hours of music, or 8 hours of video playback.
It will run iOS 6 out of the box (iOS 6 is going to be released to those of you with a 4th generation iPod touch on September 19th, by the way) and is accompanied by the launch of iTunes 11 for desktop. iTunes 11 does away with the sidebar and adds complete iCloud integration, a completely re-designed interface and a new feature where bands can share photos with you.
iTunes 11 also promises complete iCloud integration, introducing a feature similar to Amazon Whispersync where videos watched on any of your iDevices automatically update on the rest – so you can start watching a film on your Mac and resume watching on your iPad.
For those who use iTunes on your iPhone/iPad/iPod touch, iOS 6 promises completely re-designed iTunes Stores (Books, Music, Video & Applications). Gone is the blue, and in comes a black UI with complete Facebook integration – now you can see Facebook friends who like a particular application.
The 4th generation iPod touch will still be sold (in 16gb and 32gb sizes) for $199 and $249 respectively, with the new iPod touch retailing at $299 for the 32GB and $399 for the 64GB. Both the iPod nano and the iPod touch will ship in October.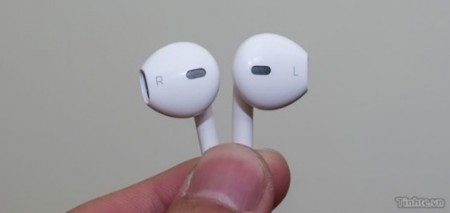 Finally, Apple announced EarPods, some redesigned earphones. These were leaked a few days ago (as you can see from the image above) and will be shipped as a standalone accessory, although they will be bundled with the iPhone 5, iPod nano and iPod touch. They will be priced at $29 and they *should* be available on the Apple Store later.