You may remember that we reported last month that Apple had chosen not to renew the availability of YouTube on iOS 6 and that Google was working on an App Store version instead. Well that day has arrived and the native (yes native) YouTube app has now hit the App Store.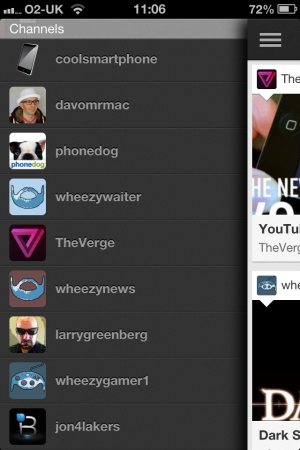 The app looks similar to the Android version and the iOS Google+ app. A swipe reveals a menu on the left showing you all your subcriptions etc. Its pretty fast and users can sign in to retrieve subscriptions, give videos thumb up and down votes, comment etc. What the app is missing however is the ability to pre-cache videos, which is possible on the Android version. Also there is no ability to upload videos from within the app. This is still possible in iOS 6 itself so, as it stands just now, you won't have to worry too much if you, or your favourite vlogger, uses their iPhone to upload video.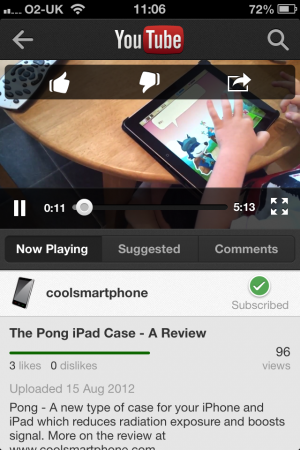 The app is only compatible with the iPhone and iPod at this time with Google stating that an iPad version would be on its way "In the coming months".
Links – App Store