As you'll probably be aware by now, Apple is holding an event on Wednesday to launch the new iPhone. In traditional Apple style the event is being held at the Yerba Buena Centre for the Arts in San Francisco, the site of numerous other Apple announcements. Apple always decorates the outside of the building in preparation and this time there is a little detail which may have gone unnoticed.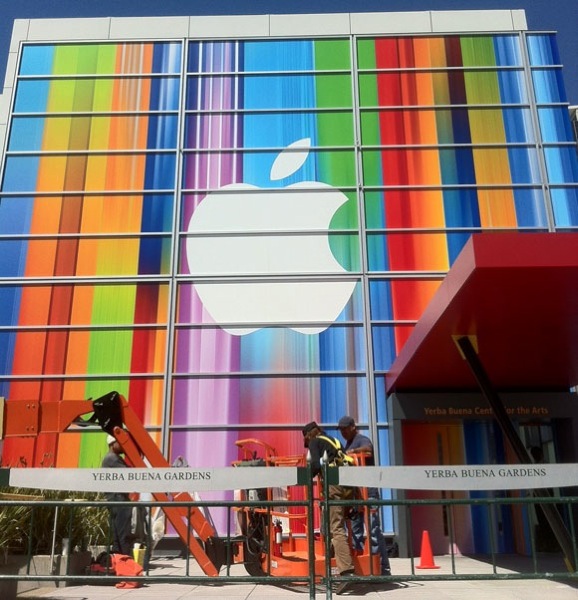 This is the front of Yerba Buena at the moment and 1 eagle eyed MacStories reader noticed that the background is actually iOS icons that have been stretched lengthways. Here you can see the effect a little better.


This obviously hints at the stretched display which has been heavily rumoured for some time. The 5th icon from the left does seem to be a mystery at this time, perhaps it will be a new app introduced on stage on Wednesday? 
Either way, we though this was a fun little attention to detail and full credit goes to MacStories for pointing this out. 
Be sure to come back on Wednesday when we will have all the news on Apples announcement(s).