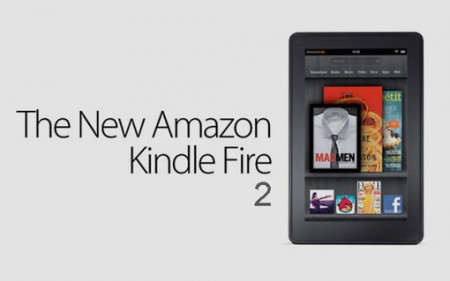 In Los Angeles, Amazon just threw down the gauntlet to other tablet manufacturers.
Although as yet we haven't seen the Kindle Fire here in the UK, Amazon just announced a new version of the Kindle fire with the amazing price of $159. They're also touting a huge performance jump from the previous iteration, featuring twice the RAM, a 40% faster processor and increased battery life.
They also announced the impressive looking Kindle Fire HD with an 8.9-inch 1920×1200 display. It also features a laminated touch sensor which reduces screen glare by 25%. It's powered by an OMAP 4470 processor from TI, which Amazon are claiming outperforms the Tegra 3 by about a third. They're also touting better Wifi performance with Dual Bnd and dual antenna's, with as much as 54% better throughput than the Nexus 7! The HD is available in 3 configurations. 16GB 7″ for $199 and the 8.9″ for just $299. They also added a third configuration of 32GB 4G LTE for $499.