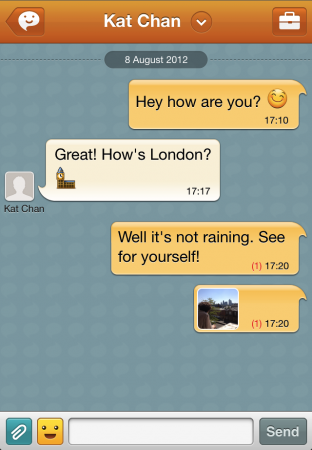 If you've got a Samsung device you may have noticed an app called "ChatON". Put simply, it's an instant messenger packed with extras like group chat, multimedia sharing and so much more. Now, to be honest I'd not paid much attention to it until I stumbled across this promo video, but it's really rather good 😉
People are chatting more and more through IM services rather than texts, and ChatON lets you communicate in a much more lively way. You get to see who you chat with the most, and you can save videos, audio clips and photos in a special "trunk".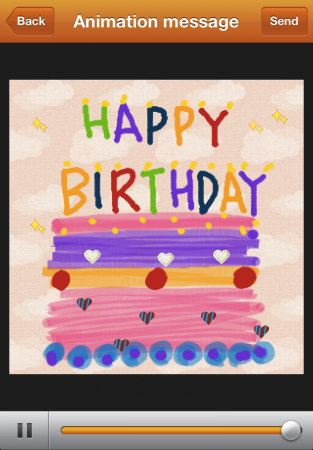 Available for iPhone and Android it's free and available for all, plus you just use your WiFi or 3G data connection to communicate.
New Features for Samsung ChatON

Mobile Instant Messaging has come a long way since it first swept the globe with Blackberry Messenger.
iPhone offerings advanced the communication options, but Android, the fastest growing operating system
today, is leading the way with the ChatON app from Samsung.

Leading the future of IM interaction, the ChatON app takes IM to the next level with animated messages for
more creative freedom, calendar interaction to manage your busy schedule, group chat and chat rooms, and
an interactive profile page. The "Trunk" feature allows you to store contents in a sharing box, and post
comments to other sites including Facebook.

Samsung ChatON app features:

• Enhanced Group Chat, where broadcast messages can be sent to several buddies at once
• "Trunk" – a ChatON Contents Sharing Box, where users can leave comments and share contents to
other sites including Facebook
• Animation Message, users can create their own animated messages with original drawings, texts,
audio content and changing background images
• Anicon (Animated Emoticon), users can download various animated emoticons from chaton.com
• Buddies say, users can post comments directly to buddies' profile at any time
• Interaction Rank, users can check how often then chat with their buddies on the progress bar
• Micro SNS Community (Social Network Service)

Now available in 120 countries in 66 languages, Samsung's ChatON is usable across iOS, BlackBerry and
Android devices. Download ChatON for free at https://web.samsungchaton.com.