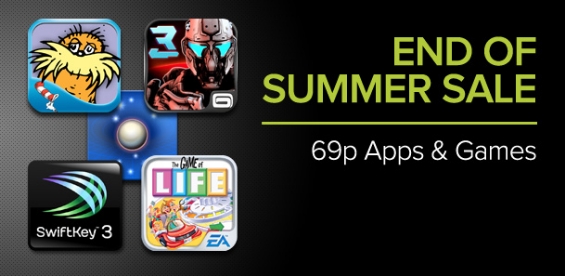 Google Play appear to be having a bit of a digital clear out with an End Of Summer Sale.
No less than 18 apps or games are up for sale from just 69 pence each and there are some biggies in there too.
Swiftkey 3, Virtua Tennis Challenge, Beautiful Widgets and Nova 3 are all discounted offering reductions of up to 80%.
There is no word how long this promotion is going to last for so click the link below to  head on over to the play store now and bag a bargain whilst you can.