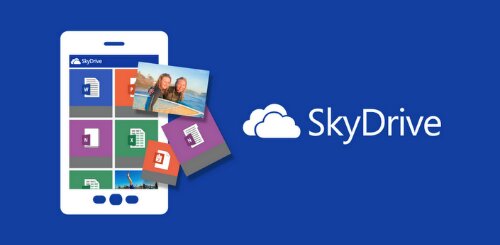 Cloud Storage is definitely one of those things you can't just get by without these days. I no doubt don't represent the average phone user with half a dozen different phones, plus tablets and a few pcs, all of which have their own files and structure. Cloud Storage has enabled me to keep one set of files synchronised across every device, it really is so useful.
When I started to try out Windows Phone I had to compromise my Dropbox monopoly and try out a different provider. As Skydrive was baked into Windows Phone 7 I went with that. It had a few odd little niggles but it worked, I liked the way you could auto upload your photos to Skydrive. One thing I did miss was cross platform compatibility.
Yesterday evening Microsoft released Skydrive for Android and it does exactly what you would expect. Microsoft have even made a nice little video for us as well.
http://www.youtube.com/watch?v=DaWw0zLT67E
Here are some screenshots of Skydrive for Android:
Here is how they describe it in the Play Store:
SkyDrive is the place to store your files so you can access them from virtually any device. With SkyDrive for Android, you can now easily access and share files on the go. You can also upload photos or videos from your phone to SkyDrive.

Features
• Access all of your SkyDrive content including files shared with you.
• View recently used documents.
• Choose multiple photos or videos to upload from your phone.
• Share your files and photos – send a link in email or in another app.
• Open your SkyDrive files in other Android apps.
• Manage your files – delete, or create new folders.
Play Store Link – https://play.google.com/store/apps/details?id=com.microsoft.skydrive">Skydrive
Having Skydrive available for Android means that I can easily manage my Skydrive files on any of my devices now, not just my Windows based ones. Especially a Windows Phone and an Android tablet combo. It is also nice to see Microsoft continuing their venture into developing for other OS's. The main thing I will use it for is to browse through my photos that I have taken with my Windows Phones, once they have uploaded themselves to Skydrive.