Samsung's IFA event hasn't even started yet. Already, part of it has been spoiled. Say hello to the Galaxy Note II.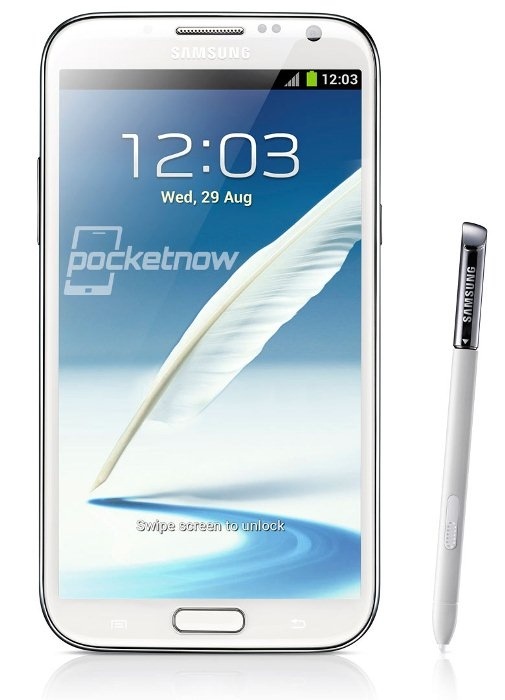 We expected that it would be coming along with Jelly Bean for the S3. We didn't know much about it until now.
The Samsung Galaxy Note II features a 5.5″ Super AMOLED HD display with 1280×720 resolution giving the display a perfect 16:9 aspect ratio. Like the original Note, the display will be an HD Super AMOLED panel. The device will feature a 1.6GHz quad-core CPU (the type is not specified, but we'll put our money on the Exynos) with 2GB of RAM and an 8MP camera on the rear and a 1.9MP camera on the front. It'll be powered by an even-larger 3,100mAh battery (the original Note was 2,500mAh).
The quote above has come from Sammobile when it comes to Samsung, they are the guys that usually know what's going on before anyone else. It's from them that the Jelly Bean S3 leaks have come from. They know what their talking about so this information should be accurate.
Do you plan on buying one? Join a discussion over on our forum and let us know.