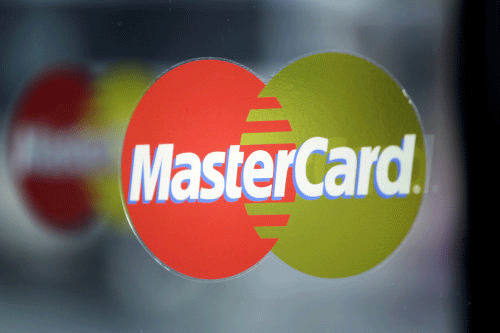 Everything Everywhere are launching a "wave and pay" service that means that your wallet or purse can be left at home and payments can be made via your phone handset that is equipped with NFC.
The scheme being run in conjunction with Mastercard will allow payments to be made at over 100,000 outlets around Britain but massive expansion is planned.
Marion King, president of Mastercard UK & Ireland said:
"We're delighted to be working with Everything Everywhere, the UK's leading mobile operator. MasterCard's vision is of a world beyond cash, where consumers and small businesses alike can benefit from simple payments using smart technology. The partnership we are announcing today builds on our strong heritage in the mobile payments space and ensures that MasterCard remains the partner of choice for leading businesses in the UK.

As the use of cash continues to decline, we will be able to provide Everything Everywhere's 27 million customers with an attractive range of new payment services backed by the processing power and security of MasterCard."
Whilst initially aimed at retail payments the scheme will be extended to cover person to person transfers, loyalty rewards and digital transfers.
The move is sure to anger rival operators such as Vodaphone and o2 which has said that they, along with Everything Everywhere wanted to launch a mobile payments service.  Project Oscar was aiming to develop a single set of standards but faced constant delays from the regulators.
Everything Everywhere has already upset their rivals this month with the announcement of a new 4G network which is set to launch in September.
Gerry McQuade, Chief Marketing Officer at Everything Everywhere, said:
"Working with MasterCard is an important step in making mobile contactless payments more widely available for our 27 million customers. By moving our existing co-branded card offers onto mobile devices, we are closer to a world where our customers will be able to use their phone to pay for travel to work, pay for small purchases and take advantage of loyalty rewards from their favourite retail outlets."