Before I start, I have to apologise for my lack of detail with regards to my pre-smartphone phones. I had very little enthusiasm for phones before my [SPOILER ALERT!] Orange SPV, and even a brief spell working in the Nokia factory in Finland didn't spark an interest.
Motorola MR30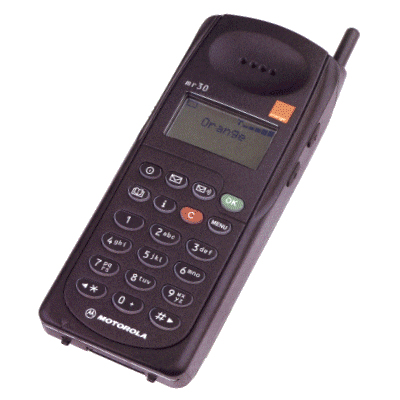 It was 1998. My friend had got himself a Nokia (not sure which one), and I decided that I wanted to join the party. I didn't, however, like his Nokia, so after a ridiculous amount of time in the local Orange shop I came out with an MR30 in a tartan case (don't ask!). What can I say? It was a phone. A big, heavy phone that wouldn't fit in my pocket, so I had to wear it on a belt clip.
I don't miss it.
Philips Savvy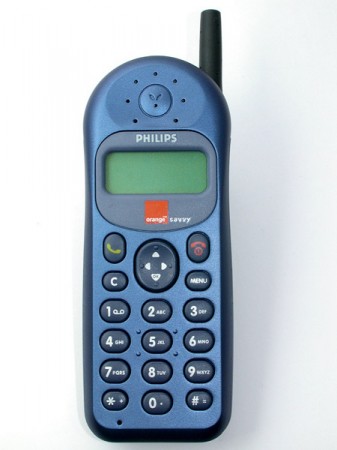 When upgrade time came around 12 months later I chose a Philips Savvy. Because the spec sheet was great? No. Because it had good reviews? No. Because it was the same colour as my new Rover Metro? Yes, of course! Who'd have thought I'd be writing for a mobile phone web site all these years later!
I can't remember a lot about the Philips other than it worked and my girlfriend didn't like it. Don't know why though!
Seimens C35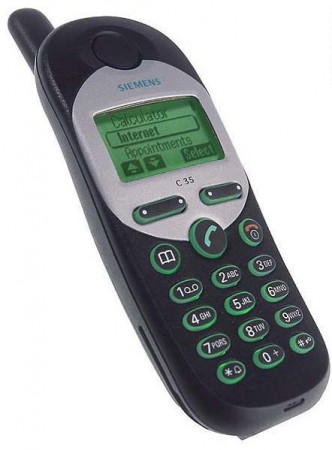 This time I took my girlfriend with me to choose and came out with this abomination!
Seimens SL45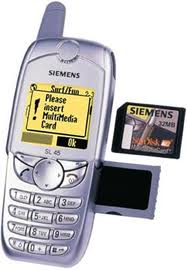 Okay, this one sparked my interest. It had a sexy silver body, large screen (relatively) that displayed graphics, a function to compose ones own ringtones, and a memory card to save them on. This was the phone that made me realise that there was more to a phone than just talking and texting, and when upgrade time rolled around again I found the Orange SPV and fell in love with smartphones.
Orange SPV (HTC Canary)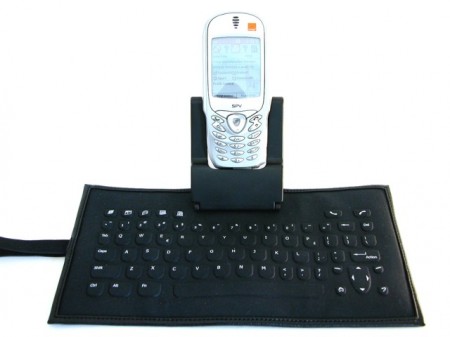 It may not have been the first smartphone, but it was the first smartphone which wasn't a PDA trying to be a phone that hit the mass market. I'd heard reports of it being slow and clunky, but I'd also heard about PC synchronisation, email, rich content internet browsing and even a QWERTY keyboard dock! I just had to have the phone, the detachable camera attachment, the Jabra Bluetooth headset and that flexible keyboard that rolled up when not in use (keyboards became a big deal in my mobile life, as you'll see). I was in gadget heaven.
It was, of course, the phone that inspired Leigh to start this very website, and ever since I got mine I've come back to Coolsmartphone every day until I eventually joined the team.
It shouldn't be underestimated how important the original SPV has been to so many people.
Orange SPV C500 (HTC Typhoon)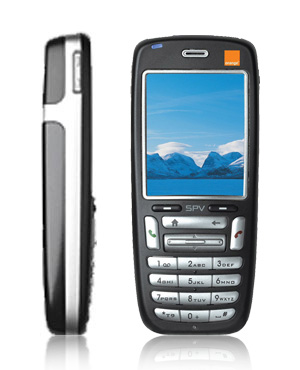 I was so smitten with Windows Mobile and HTC that I snapped up the SPV C500 as my next yearly upgrade. This was far more pocket friendly and whizzed along in comparison to the sluggish Canary. I wasn't, however, so impressed with the odd cylindrical navigation wheel. I could never go a day without it slipping and highlighting the wrong menu item, usually deleting a text message or calling the wrong contact! I was always a little underwhelmed at the lack of development that had happened between the original SPV and the C500.
My father now owns this phone as a backup. It still works perfectly.
T-Mobile MDA Vario (HTC Wizard 200)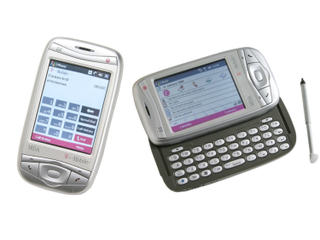 There had been many touch screen phones, many QWERTY phones and many slider phones prior to the HTC Wizard, but never before had there been all three in one. I wasn't out of contract at the time the Vario was released and it was a hellish month or so that I spent pining after it.
Once again HTC had come out with a truly revolutionary handset, and it was fantastic. The build quality was great and the keypad was a joy to use. Even though it has now died, I still have my Vario.
T-Mobile MDA Vario II (HTC Hermes)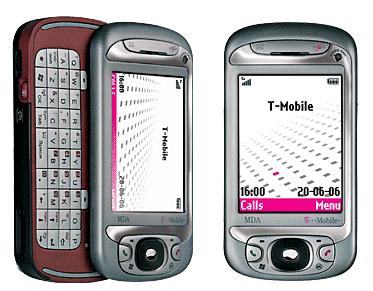 I bought the Vario II after reading this review by Leigh! It was a great handset. The trouble was that it wasn't as great as the original Vario! The keypad was worse, it looked less classy, and the battery compartment cover was very flimsy. It did, however, have the latest version of Windows on it, so I kept it.
Had I not had the original Vario I would have loved this phone. It just couldn't live up to its predecessor.
I passed this on to a friend who used it as her main phone up until this spring!
Sony Ericsson Xperia X1 (HTC Kovsky)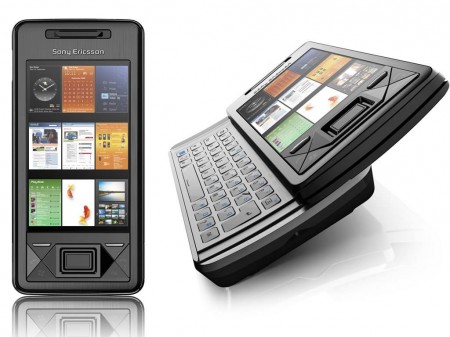 Wow! What a phone. The first handset to hold the name Sony Xperia was actually designed in conjunction with, and built by HTC. This meeting of minds created a handset of luxury build quality and innovative software. As well as running Windows Mobile 6.1, the X1 had a tiled interface (hello Windows Phone…) that allowed you to switch between various modes, including an interactive live wallpaper (hello Android…) of carp swimming about, that also served to notify you of text messages, emails etc.
This is what I wanted: innovation, quality and style. Unfortunately it was only available on Vodafone, which meant I had virtually no reception for the duration of the contract. D'oh!
HTC Desire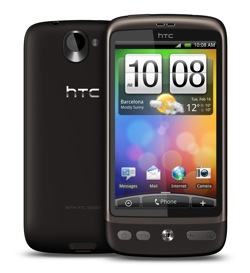 After playing with an iPhone 3 I nearly bought an HTC HD2, but was persuaded to try the newly released Desire by a shop assistant who'd just jacked in her iPhone to get a one. I was blown away by how it felt in my hand, the ease of use and the flexibility of the operating system. I showed off my new phone to everyone who'd listen, and I know for a fact that my demonstrations were enough to cause at least five people to get a Desire within a month. I loved every minute with the Desire until it ran out of memory. Then it was a pain!
When I said at work I was going to sell it once my contract expired there was a row amongst my colleagues as to who would buy it from me!
Samsung Galaxy Nexus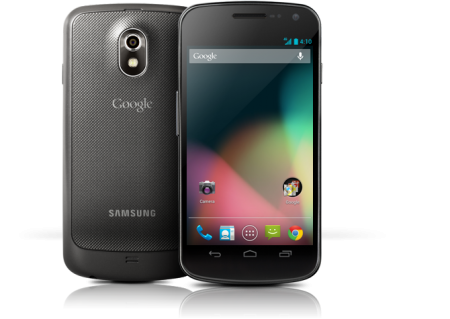 The Galaxy Nexus is my current main phone. I got it on the day of release after auditioning the iPhone 4 and the various HTC Sensations. It blew them all out of the water. Ice Cream Sandwich was a real eye opener, and a huge leap forward after only having FroYo on my Desire. This was the first time I had bought a phone outright without a contract; the idea being that I could trade the Nexus in without having to wait a year. Stupid thing is that it's now nine moths old and I haven't yet seen a handset that I would trade it for!
Samsung Nexus S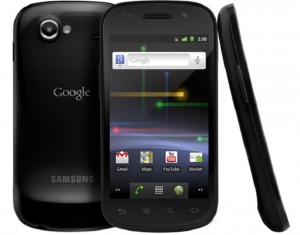 This is my toy phone. I bought it because I'm late to the party when it comes to custom ROMs, and I wanted something to practice on. I have to say that I was surprised quite how good it was when stock, but once I'd got CyanogenMod 9 flashed I realised that it's an outstanding handset. I use it instead of my Galaxy Nexus sometimes, just for a change, it's that good!
Footnote: I'd like to point out that I may be the only person in the world never to have owned a Nokia phone. Everyone's got to have a claim to fame, let this be mine!