A few months ago I figured out that since 1999 I've owned more than 170 phones. I'm going to tell you a little about some of the ones that stick out most for me. The chronology might be a little wonky.
This is the first phone I ever had. I got it because I used to have a paper round when I was younger and I had it for security purposes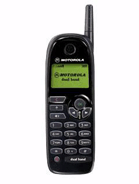 Next was the Nokia 5110. This phone had changeable fascias and was the first phone that introduced me to Snake!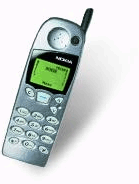 Nokia 3210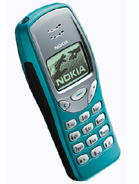 No antenna and changeable front and back covers made this phone the first that made me notice Phone advertising. I remember taking it to a shop and getting the vibrate function switched on meaning I would know when people were contacting me whilst I was in school/at work.
Nokia 3310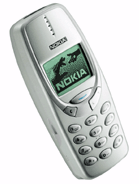 What is there to say? I don't think there can be anyone who doesn't know about this phone.
Nokia 7110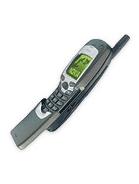 This was the Matrix phone! It was the first time I ever bought a phone to be cool. It used the same battery as the 6310i and so I could get spare batteries really easily. The scroll wheel was perfect for scrolling through long messages etc.
Ericsson T68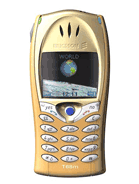 This phone had so many firsts for me, Colour Screen, Polyphonic ringtones. This was also the first phone that I flashed new software to as it ran the T68i software.
Sony Ericsson T300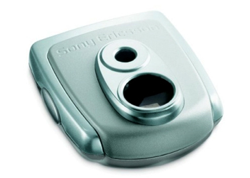 This phone always reminded me of a bar of soap. It was quite thick and looked like a toy but it came with a camera attachment! This was my first camera phone and I took pictures of everything with it. Unfortunately I never kept any of them and thats probably a good thing.
Nokia 3650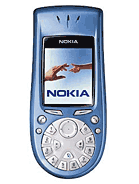 My first ever Smartphone. I had many apps that I would load on using a IRDA attachment for my computer. The circle keypad was unique as well and was always a talking point. It didn't take long to learn and before long I was hammering out texts at the same rate as on a phone with a standard layout.
Nokia 6600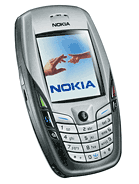 I loved this phone so much. I held one a few months ago and forgot how good it felt in the hand and the buttons were really spongy but in a good way. I dropped this thing so many times but it never broke, it looked horrible by the time I got rid of it but it still worked perfectly. I used to call it the "potato phone" because it remind me of a baked potato. Interestingly Nokia reused this model number for another handset.
Sony Ericsson P800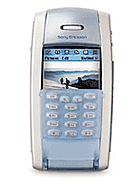 My first foray into the world of touch screens. The removable keyboard on this used to press down on the screen underneath to function which wasn't great so for the most part so I used to use it without it. I also had to buy numerous replacement stylus packs as they used to clip onto the side and I was forever losing them. I'd rip movies to the Memory Stick as well and impress my friends with my ability to watch movies on the bus. The P800 also had a jog wheel on the side which was brilliant for navigating menus without using the stylus.
Sony Ericsson P900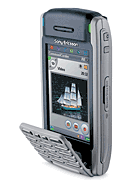 This phone was what happens if you took the P800, kept all of its good points and improved on all of its bad points. I loved this phone so much that even my Girlfriend, who at the time was a technophobe, bought one. It fixed the keyboard, the stylus could be stowed safely, it looked much better, it had a better camera. Still one of my top 5 favourite phones. My son was born whilst I had this phone and it became a real pain to use whilst looking after a newborn. It was almost impossible to use single handed and was still relatively bulky. Also, the battery life was really bad.
Sony Ericsson T610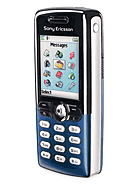 Not long after my son was born I got one of these. It had been out for a while but it was a UI I was used to and so I bought a blue one to be a bit different. I used to enjoy playing the mini golf game that came preloaded.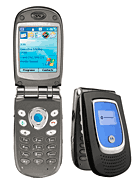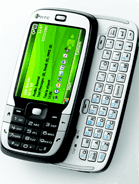 I also dabbled a lot with Windows Mobile, Just before my son was born I had a Motorola MPX200 but I never really got on with it. This time around was different. I owned every non touchscreen SPV but the E650 was my favourite because whilst it looked like a standard phone layout, it had a slide out qwerty keyboard. I had a few different touch screen ones as well, such as the original MDA Vario but me and stylii still didn't get on.
Sony Ericsson S700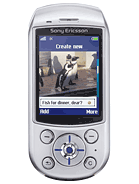 Styled to look like a Sony digital camera this was a swivel phone that was huge when it was extended. It took brilliant photos though and had a neat lens cover on the back.
Sony Ericsson K700, K750, K800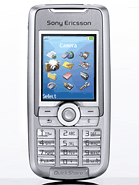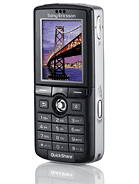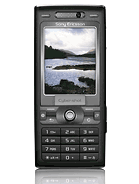 I was so impressed by the S700 that I went through a stage  of buying Sony Ericssons flagship camera phones. The K750 and K800 would start the camera as soon as you opened the lens cover on the back and had a 2 stage camera button as well. I took a LOT of photos with these phones.
Nokia N73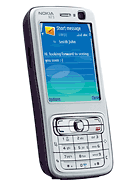 I was back doing more business oriented work and needed a smartphone again. The N73 appealed as it matched the K800 for camera features and resolution but had far superior software.
Nokia N93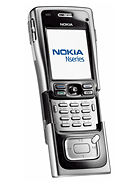 Then I gave this thing a try. Man that was a heavy phone. It had a 4gb HDD and at the time was the ultimate in convergence as it meant I could finally ditch my iPod mini. Some of it was made of metal as well, which didn't help the weight issue but it was incredible durable.
Nokia N95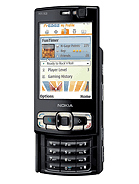 This phone was a huge success at the time and everyone seemed to have one. It had an excellent camera, a slide form factor, GPS, front facing camera and a feature I discovered by accident: If you were on a call and started the music player then the audio would play on the call to the person at the other end. I irritated a lot of people with that.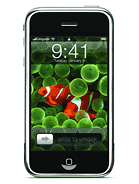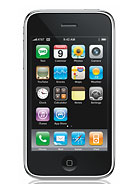 June 2007 rolled around and along with it came something known as the iPhone. You may have heard of it. From the moment mine arrived I was in love with it. I'd never seen or owned anything like it. It looked so slick and futuristic almost. I kept the original for nearly a year, that's still to this day, by far the longest I have ever owned and used a phone by about a factor of 4. I upgraded to the iPhone 3G and kept that for around 6 months and then Android came along and grabbed my attention.
HTC Hero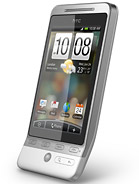 So I got myself an HTC Hero. I loved the customisability of Android and really liked the trackball at the time. The notification light was really handy as well. At work I had that as the only way of notifying me of anything. This was not to be my last Android phone.
Blackberry Bold 9000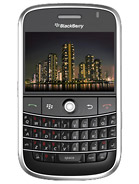 Next was Blackberry Bold 9000. Work required me to send a shed load of emails and as a result it had actually become the defacto standard for me and my colleagues talking to each other as we were always scattered all over the place. Even though I was working for Samsung Mobile at the time most of us had Blackberries, the closest Samsung could offer us was the i600 and the keyboard was awful. I loved the keyboard on my bold. In fact, I still love it and every few weeks I consider getting one until I remember how god awful the software is. I'd love to know how much time I wasted watching that hourglass or how many "battery pulls" I've done and waited more than ten minutes for it to reboot. As awful as the software is. I have still never had as good as an experience or as much fun as I did with that keyboard.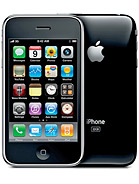 Apple "poached" me to work in their developer relations team and suddenly I had an iPhone 3G again. This was upgraded to a 3GS later but I kept the Hero as a second device as it did a lot that iPhone OS 3.0 couldn't. I loved my Job speaking to developers and hearing their ideas, watching their apps grow and then finally getting to use them on my phone. I still speak to a lot of developers I met whilst working there today. I wish I could go into more details on the experiences at Apple but my signature must be on around 150 NDA's.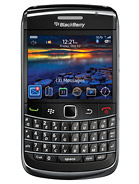 I left Apple the week before the original iPad was announced (January 2010). I had gotten a Blackberry Bold 9700 in early December as I was doing some freelance work on the side and this was helping me fire through my work.
HTC Desire

Then in April I got a HTC Desire. Android had moved on a lot since I had my Hero so I gave it another try. I rooted it and had some custom roms too but no matter which one I tried it was never as stable as stock. I always had that niggle that it could all fail when I needed my phone most.
Samsung Galaxy S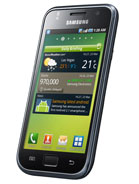 I remember commenting at the time how similar the Galaxy S was to the iPhone 3GS, make of that what you will, it didn't stop me from owning one though. Naturally I removed Touchwiz as much as possible.
 iPhone 4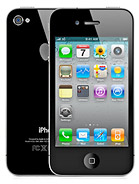 I fell in love with the design the moment those leaked Gizmodo shots came out. Then I held one and seen the retina display for the first time and I knew I had to have one. I've still never seen a screen as good as the one on the iPhone 4. The pixels look like they are on the glass, it's incredibly crisp and it's the perfect size. In todays phone market its rare that a phone from the summer of 2010 is still sold in decent volume. My HTC Desire was only bought 2 months before the iPhone 4 was released and it feels hugely sluggish in comparison. It's also 2 software versions out of date now.
HTC Desire HD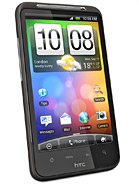 I loved the original Desire and when this was launched I rushed straight out and bought one. The huge (at the time) screen appealed to me as did the 8 Megapixel camera. I looked great and the design show here was present in a lot of future HTC devices. I was a little upset it didn't have the trackpad and I still miss that feature. The phone turned out too be too big though so I sold it and went back to my iPhone 4.
HTC ChaCha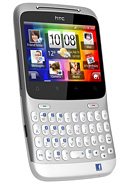 Ok, Are you done laughing yet? A mentioned previously I loved backberrys. I always said if someone could make decent blackberry style hardware running Android they would be on to a real winner. I was wrong. There were so many things I hated about this phone. Why is there no trackpad? that would make perfect sense. The Facebook integration was really bad. The OS thought it was in portrait mode so a lot of apps loaded sideways but the biggest issue was HTC's locked boot loader meaning I couldn't hack it, or root it or fix any of its faults. It also had a horrendous bug that would cause the dialler to stay in memory and drain the battery.
Galaxy S2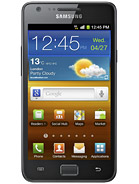 I decided to go high end and bought an S2. Despite being the same screen size as the Desire HD it felt a lot smaller. The camera was excellent, Touchwiz wasn't as bad but I still ran CyanogenMod 7 on it. I bought the extended battery for it which smoothed out the back and would give me 2 days of very heavy use. Its easy to see why this phone sold so well.
HTC Sensation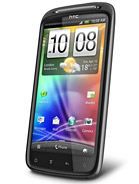 Between buying the Galaxy S2 and this, I got bored waiting for ICS, sold my Galaxy S2 and went back to my iPhone 4. Then someone offered me a second hand Sensation they had which was running AOKP. I bought it and loved ICS. It had fixed so many issues I had with Android, it looked good and and it ran smoothly. Holo themed apps looked good too.. To achieve root and S-off on this phone I had to place a wire between the battery and a contact pin. This was a very frustrating experience.
Galaxy Nexus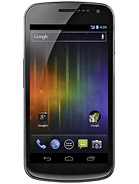 I got a Galaxy Nexus 2 days after Google I/O and Jelly Bean was announced as I liked what I saw. I have been hugely impressed with Jelly Bean and Android as a whole is finally a polished OS. I love the RGB notification light but I hated the camera and battery life.  Sadly purely because of personal reasons I had to sell my Galaxy Nexus this week and I am back to using an iPhone 4, again. I'm still upset about having to let it go as it has been my favourite phone for quite some time but hey, these things happen.
Future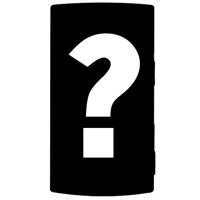 I don't think I would ever want a non stock Android handset again and the only phone I'd consider right now would be the "Nexus Next" or the rumoured new Lumias but this market evolves so quickly who knows what will be in my pocket in 6 months time. One thing I will say is that for the first time ever, I have no plans to buy whatever Apple announces next month.