So after the chat about old phones in the most recent podcast it got us all talking (behind the scenes) about all the phones we have had through the years. So, inspired by that, a few of us have put together our phone history! So, here we go…
Motorola M3188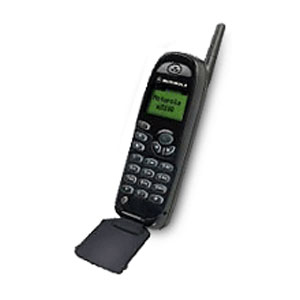 My phone history starts at around the year 2000.  Someone that I used to work with also worked part time in a mobile dealership that was affiliated with Orange (back in the days when dealers were only selling the phones from one particular network) and he told me about a couple of reconditioned handsets that they had.  So I hot-footed it along and bought myself the Motorola M3188. It made calls and sent SMS messages….that is about all that can be said!!  This was replaced with another Motorola that I can find no trace of anywhere, all I know is that it was blue and had an awful keypad.  My son had hours of fun with it when I gave it to him as a toy though!
Samsung A300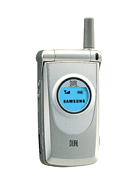 I was at work and my boss came along with this new phone.  He said he got it from his mate that worked in a phone shop and that there were only a few in the country.  I saw it and knew then that I had to have one.  A flip phone with two screens…is this possible? How?  I fell in love with the Samsung A300 with its predictive text and glowing blue front screen this phone still holds a special place in my heart.
Samsung C100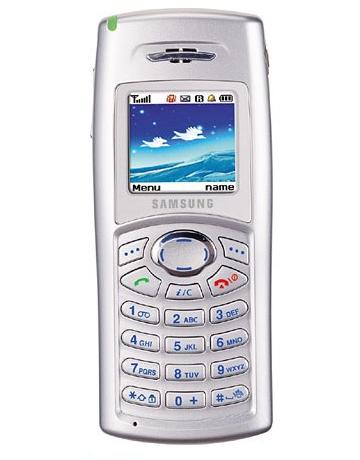 I happened to be taking a stroll through what was a Virgin Megastore and I chanced upon their mobile section.  Right in the middle was the Samsung C100, with a 65,000 colour 128×128 pixel display, polyphonic ringtones and polyphonic ringtones I was in heaven and all for the princely sum of £50 on pay as you go!
Sony Ericsson K750i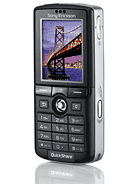 This was my introduction to the world of modding.  A long and complicated process meant that this camera phone could be changed into a Sony Ericsson Walkman handset by changing the firmware.  This handset had a 2mp camera which was awesome at the time as well as bluetooth and email capabilities.  This one didn't last too long as I saw and fell in love with the…..
Motorola RAZR L6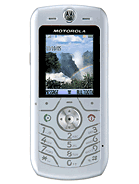 The RAZR brand was iconic when it first launched, the thinnest handset ever made, and the L6 was the lower end candybar version.  With a 640×480 VGA camera and no external memory card slot it certainly wasn't aimed at the too end of the market and was my purchase was based purely on aesthetics alone.  It may have been cheap and cheerful but it never failed to get people questioning what it was.
Motorola SLVR L7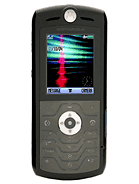 As impressed as I was with the L6, it simply wasn't good enough.  This is when I decided that I needed the L7, the next model up in the range with even better looks.  A 1gb memory card slot, even better looks and an option to modify the firmware drew me into this handset and I must admit that I loved it.  If only phones looked this good today!!!
Sony Ericsson W850i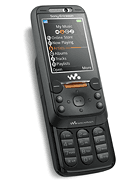 The phone that will always count as my favourite.  It arrived on my birthday in beautiful jet black packaging with Sony Ericsson earphones and it was simply the dogs doo-dahs.  A 4gb memory card slot, mp3 and the famous Walkman brand all conspired to make this a very special handset.  It also had TrackID (the precursor to Soundhound and Shazam) an FM radio and a 2in 240×320 pixel screen.  I only hope that one day Sony release something as nice as this one again.
Nokia 6300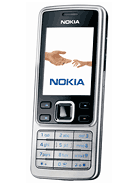 From the Walkman handset I moved onto the Nokia 6300.  One very popular handset this turned out to be, both cheap and functional there are still many in use today.  Another 2in 240×320 pixel screen, the 6300 was a functional if not spectacular handset.  It is still my backup if all else fails phone!
LG Cookie (KP500)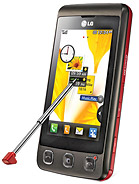 My first touchscreen phone.  The LG Cookie was a lovely looking thing at the time and the idea was sold to me by a friend who waxed lyrical about how good it was.  I bought it on pay as you go and swapped it some two weeks later.  Awful is the only description I can use for the resistive TFT touchscreen.  With a resolution of 240×400 pixels this 3 in handset could handle up to a 16gb micro sd card and had a 3.15mp camera.  Its a shame that it was just so poor to use.
Sony Ericsson W890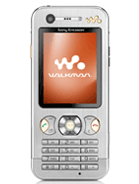 Another Sony Ericsson next, I waited eagerly for this one to come out and had it almost on day of release.  A lovely looking handset with all the Walkman features it was beset by connection problems and after the second replacement I got rid of it in favour of my entry into the Smartphone market.
Nokia N82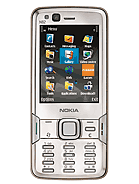 While everyone was banging on about the N95 I wanted something different and opted for the N82. The N82 ran on the Symbian S60 platform and had Wi-Fi, GPS, GPRS and HSDPA.  It had a 5mp camera with a Carl Ziess lens which took absolutely stunning photos. Battery life was awesome , the sound was great and it is still a handset that I hold a torch for.
Blackberry Pearl 9100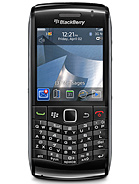 My first foray into the world of Blackberry led me to the Blackberry Pearl.  Coming complete with Wi-Fi, A-GPS, Blackberry Maps and an inbuilt document editor not to mention the ability to add apps from Blackberry App World this handset was a revelation.  With its mini QWERTY keyboard typing was a dream and emails suddenly became longer.  Blackberry Messenger was of course on board and as this was the days before the decline of Blackberry there was plenty of people that I knew with BBM and text messaging was all but replaced for a while.
Blackberry Bold 9700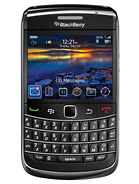 So impressed was I with the Pearl that I decided to go straight to the top of the range.  Enter the Bold 9700 with its full QWERTY keypad, 480×360 pixel 2.44in screen and 256mb ram.  Once again access to BBM and Blackberry App world was standard and after a while I was able to upgrade to OS6.  This handset was a joy to use despite its mainly text driven menus.  Unfortunately my Blacberry experience was ruined when someone showed me my next handset……..
HTC Desire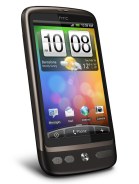 I saw it and fell in love.  It was my first look at an Android handset since someone showed me the T-Mobile G1 back in 2008.  I had a little play and decided immediately that I was going to get one and as soon as my upgrade was available this was the handset I got.  A 3.7in AMOLED capacitive touchscreen with all the trappings that Android has to offer with an upgrade to Froyo, the Desire really was great.  Eventually I worked up to courage to root it and put other ROMS on the Desire became a class above any other handset that I had owned before.
Blackberry Bold 9790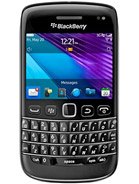 I had more than one contract going and it was upgrade time.  Despite being happy with my Desire I decided to give Blackberry another go.  I owned the 9790 for 48 hours before cancelling my upgrade and waiting for something else to come along.  I realised then that there was no way that unless something else better comes along I was addicted to the Android platform!!
Google Nexus S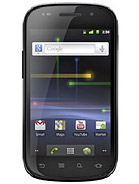 I had been pondering for a while and had fallen in love with the look of the Sony Ericsson Xperia Arc.  I went to the Carphone Warehouse to get it on launch day but they didn't have any and so I came away with the Nexus S.  Now I realise how lucky I was that the Arc wasn't there.  The Nexus S with its 4.0in screen and constant updates from Google as well as the highly active development community has been my daily driver up until around a few days ago.  I swapped it from Rom to Rom and upgraded it from Gingerbread to ICS to Jellybean.  I have nothing but praise for this handset, it has in fact been the phone that I have kept longest of any that I have owned.
T-Mobile Vivacity

This handset was acquired to test a particular app, and has been sitting in a drawer ever since.  Looking a little like an iPhone i've since upgraded it to ICS but for me the screen is to small and I hope to move it on soon!
Samsung Galaxy Nexus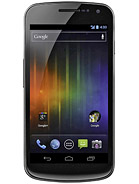 A few days ago I got my latest handset.  I had once said that the Galaxy Nexus wasn't that big a step up from the Nexus S…..how wrong I was.  What else can I say?  Some may love the SIII, some may yearn for the HTC One X and some may want an iPhone but for me none of these compare to the stock experience and sheer smoothness of the Galaxy Nexus.  I have not yet rooted it and played with any different Roms but I am looking forward to hours of fun when I do.
The Future
Despite the impending launch of the new iPhone, the Galaxy Note 2, the rumoured HTC One X 2 and many others there is only one new phone that interests me so far and that is the whatever new Nexus is launched.  The screen size of the Galaxy Nexus seems about perfect (i've had a play with a Note and its just too big), the stock Android experience and the instant upgrades are an unbeatable draw.  I have no particular preference for any manufacturer and until the iPhone offers the flexibility of the Android platform it won't be up for consideration.   Windows Phone is beginning to intrigue me and I'm fairly sure that I will get hold of one eventually to play with but it's going to take a lot to usurp the Nexus!