Gemini have announced another tablet today. This one is slightly lower spec than the other one. but it does come with a protective case and a bluetooth keyboard. The spec for the device is as follows:
JoyTAB Gem10312BK RRP £199.99
CPU: ARM Cortex A8
Graphics: ARM Mali-400
Memory: 1GB DDR3
Memory Storage: 16GB built-in, upgradeable to 32GB with Micro SD Card
Display: IPS LCD Capacitive Multi-Touch Screen/9.7inch TFT LCD – 1024 x 768
Connectivity:  Micro USB Port, Mini HDMI 1.4, Micro SD
Audio: Built-in 1W Speaker, Built-in Mic, 3.5mm Stereo Earphone Jack
Wireless Network: Wi-Fi 802.11b/g
Video Output: HDMI
Camera: Front 0.3 Megapixel and rear 2.0 Megapixel
Video Supported: AVI,  XVID, rm, rmvb, MKV, WMV, MOV, MP4, H.264  MPEG DIVX, FLV.HD 1080P max. Music Supported: MP3, WMA, MP2, OGG, AAC, M4A, FLAC, 3GP, WAV
Battery: (8,000 mAh)
Gyroscope: Built in G sensor for gaming and automatic screen rotation
OS: Google Android 4.0 (Ice Cream Sandwich)
Internet Services: Web Browser, JAVA, YouTube, Email, HTML5, Abobe Flash Utilities: Calendar, Alarm Clock, Calculator, Recorder, Notepad, Picture Viewer Dimensions and weight: (W) 241.66mm x (H) 185mm x (D) 9.8mm 632g (Keyboard: 320g)
It does sound like quite a good device, Gemini have confirmed that it does come with the Google Play Store so for the £199.99 price sounds great. Hopefully we will get our hands on these soon. Gemini have said they will be available in the next few weeks.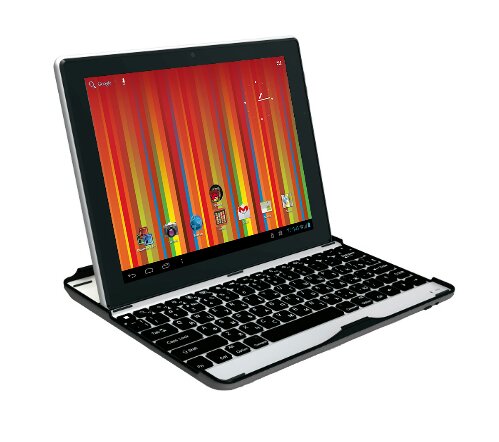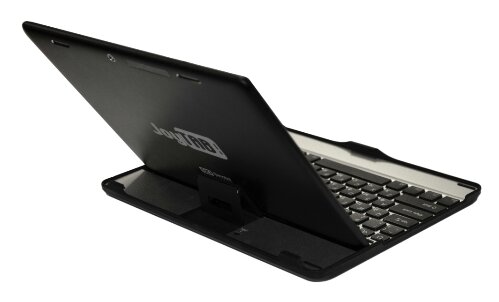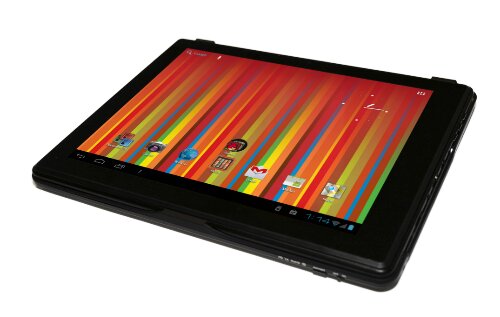 Here is the Press Release from Gemini.
New Tablet PC from Gemini Devices with Bluetooth Keyboard Case Introducing the Gem10312BK: 9.7" IPS display, Android 4, Bluetooth and Keyboard for only £199.99 Birmingham, UK. 21st Aug, 2012. Hot off the heels of the recent launch of the Gem9212 Powerhouse tablet PC, UK based, mobile consumer electronics brand, Gemini Devices is serving up another. This time, it has unveiled the new JoyTAB Gem10312BK, a 9.7" Tablet PC sporting a Bluetooth Keyboard Case and an IPS display to appeal to all those that like to work and communicate on the move. With the inclusion of a protective stand case featuring a handy Bluetooth keyboard, the Gem10312BK is especially ideal for bloggers and social media fanatics. The keyboard case holds the Gem10312BK in a comfortable typing position, just like a laptop, and protects the tablet from scratches when not in use. This tablets vital statistics also make it the perfect handheld travel companion. Weighing in at only 632g (952g with keyboard) and measuring less than 1cm, the Gem10312BK can be slipped away into a backpack or briefcase with ease. Armed with an ARM Cortex A8 processor, a 9.7" IPS Capacitive Multi-Touch screen display and 1GB DDR3 memory, the Gem10312BK promises a fast, responsive experience and plenty of power to run Google's Android 4 (ICS) OS seamlessly. Android 4.0 gives access to over 600,000 downloadable applications such as Facebook, Twitter and Skype, in addition to the popular apps pre tabbed by Gemini Devices for instant out of the box convenience. 16GB built-in storage provides plenty of space to take docs, apps and entertainment on the road, whilst a Micro SD Card slot enables users to add an additional 32GB storage. The Micro SD card slot also provides an easy way to transfer files. Connectivity with other devices and the internet is taken care of by super fast Wi-Fi, on-board Bluetooth, USB and HDMI. Hook up to a PC, stream stunning HD content to a TV and enjoy a plethora of Bluetooth enabled add-on devices.  The Gem10312BK also includes two cameras. The front facing 0.3 megapixel camera is perfect for video conferencing with the office, friends and family, whilst the 2.0 megapixel rear facing camera allows users to take quick, quality snaps. Keep in touch! The Gem10312BK, which features a striking, classic black design, is available to buy now from various UK retailers. A one year warranty which is fully supported in the UK is supplied as standard. You can now follow Gemini Devices on Facebook and Twitter -ENDS- JoyTAB Gem10312BK RRP £199.99 CPU: ARM Cortex A8 Graphics: ARM Mali-400 Memory: 1GB DDR3 Memory Storage: 16GB built-in, upgradeable to 32GB with Micro SD Card Display: IPS LCD Capacitive Multi-Touch Screen/9.7inch TFT LCD – 1024 x 768 Connectivity:  Micro USB Port, Mini HDMI 1.4, Micro SD Audio: Built-in 1W Speaker, Built-in Mic, 3.5mm Stereo Earphone Jack Wireless Network: Wi-Fi 802.11b/g Video Output: HDMI Camera: Front 0.3 Megapixel and rear 2.0 Megapixel Video Supported: AVI,  XVID, rm, rmvb, MKV, WMV, MOV, MP4, H.264  MPEG DIVX, FLV.HD 1080P max. Music Supported: MP3, WMA, MP2, OGG, AAC, M4A, FLAC, 3GP, WAV Battery: (8,000 mAh) Gyroscope: Built in G sensor for gaming and automatic screen rotation OS: Google Android 4.0 (Ice Cream Sandwich) Internet Services: Web Browser, JAVA, YouTube, Email, HTML5, Abobe Flash Utilities: Calendar, Alarm Clock, Calculator, Recorder, Notepad, Picture Viewer Dimensions and weight: (W) 241.66mm x (H) 185mm x (D) 9.8mm 632g (Keyboard: 320g)