Have you always liked the look of the Nokia Lumia 800? Well if you want to get your hands on one slightly cheaper than before today is your lucky day.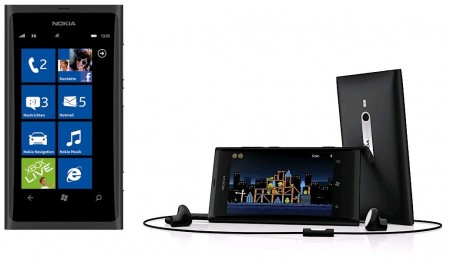 Expansys have them in black for £249.99 today only.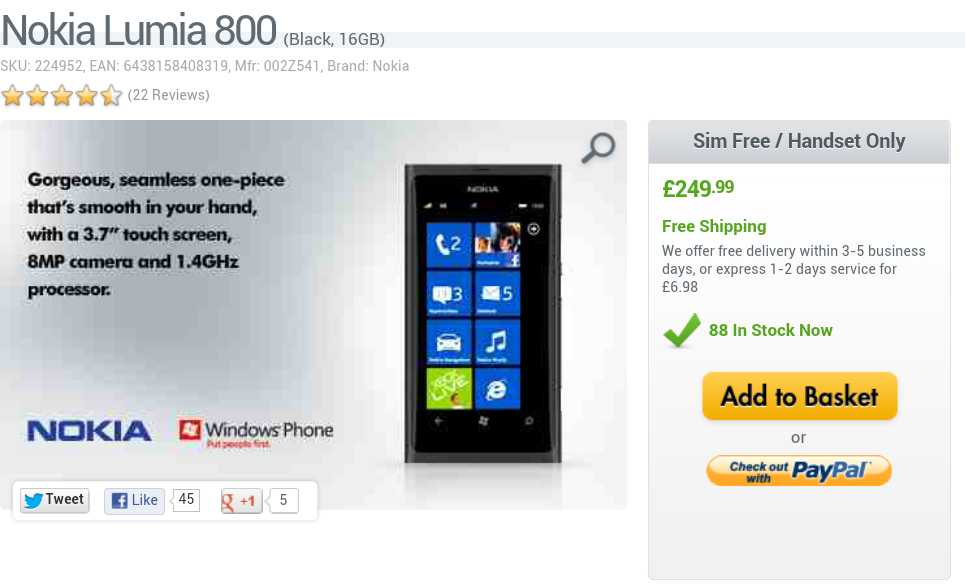 The Lumia 800 really is a gorgeous phone and coupled with Windows Phone it makes for a great device. Some features you will love about the Lumia 800:
Gorgeous, seamless one-piece design that's smooth in      your hands and crafted from a single piece of polycarbonate with a matte      finish to resist fingerprints
3.7 inch curved glass Super AMOLED screen
8MP camera with Carl Zeiss lens, touch focus, HD (720p)      video recording, panoramic shots and image editing software
1.4GHz processor makes jobs like opening apps and web      browsing slick and snappy
Windows Phone 7.5 (Mango) operating system with      multitasking and deeply integrated social networking at every step,      including one-touch access Twitter, Facebook and Linked In in the People      Hub
Internet Explorer 9 lets you get more from the web,      with tabbed browsing, HTML 5 support and Bing search
Microsoft Office software for when you need to work,      and XBox Live gaming for when you want to play
Pre-installed voice-guided navigation app
On a more serious note though. Nokia will not be updating this to Windows Phone 8. They will however be updating it to Windows Phone 7.8 which will offer the new style homescreen and some other bug fixes. Future app compatibility may become an issue as well.
It is a good price though, especially if your after a well put together speedy little device. I have one in Cyan and it is ideal for tight trouser days or packing light to go on holiday.
One last thing to warn you about though, it is a micro sim device. So you may need to do something about that.
Source – Expansys