Continuing last weeks theme of "My Phone History", today we go with Nick Plain. Who wins the award for owning the worst looking phone ever with that Alcatel. Here is Nicks history.
Nokia 5146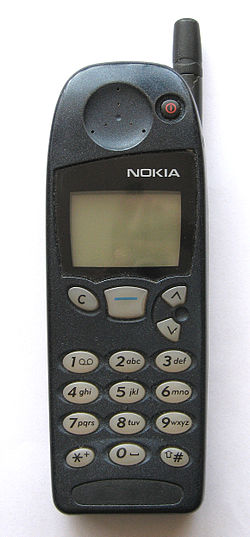 I spent a lot of time choosing my first phone and contract. My two main points were the phone had to be free and there was no connection charge (this was around 1999, when a connection charge of around £35 was common). Features didn't really come into it – it was a phone that you could take out with you, what more could you ask for! So I eventually opted for a Nokia 5146 (or 5110 or n402, depending on network) as it looked pretty decent. For a first mobile it did me well – it was solid and survived plenty of drops, and text messaging was simple once I paid One2One an extra £1 a month to activate it! My main gripe was that it looked a bit too similar to the remote for the video recorder at the time, which caused the odd bit of confusion.
Nokia 3210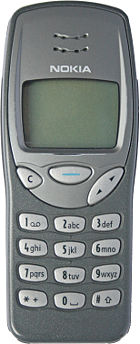 When the time came for my first upgrade, I happily stuck with Nokia as the 5146 had proved itself. This was the must-have phone of the time, with my favourite feature being the ringtone composer. Getting away from the already irritating "Nokia tune" (or "Grande Valse" to give it its proper name) was a godsend, and to do it with tunes of my own composing was amazing. I can remember magazines publishing the steps required to recreate popular tunes – I had the "Itchy and Scratchy" one for a while. My proudest achievement was working out by myself how to program in the "A-Team" theme tune, I got some impressed looks from friends when my phone rang!
Alcatel OT Max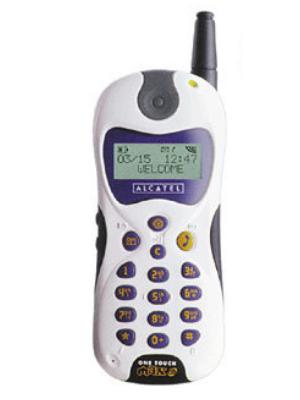 I got this as a Christmas present from my work around 2000. My abiding memory of this phone is that the screen displayed lower case letters but didn't allow them to be used in input, so all text messages were composed entirely in capitals. I didn't get on with it, especially as I had my 3210, so sold it shortly afterwards.
Nokia 8210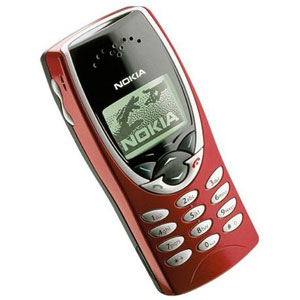 Upgrade time again and I stayed with Nokia. I'd seen the 8210 in the shops and couldn't believe how small it was. It gave me my first lessons in how easily a mobile phone can be lost in the smallest of places. The interchangeable covers were one of the things that led to the explosion of mobile phone accessory stalls we now see in every shopping centre – out of the shop my model came with a "golden orange" cover, but I quickly exchanged it for a red one which looked much better. My then flatmate got an 8210 around the same time, and we were amazed at the way you could line up the infra-red port to play two-player Snake. Two-player gaming via mobile phone? Revolutionary!
Ericsson T68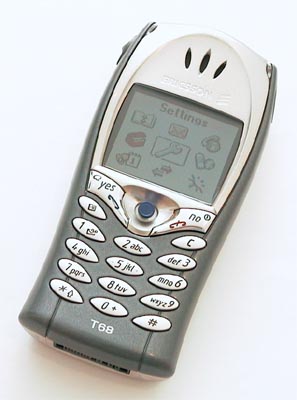 Nokia phones had served me well, but by 2003 I was looking for more features from my phone, such as a colour screen and a selection of games, with more available through download (this was the first phone I had with mobile internet). The T68 met my needs, and the colour screen was a revelation after the monochrome Nokias which preceded it. My version was the pre-Sony merger model – a friend of mine got the later model, and the "CommuniCam" along with it, which gave me my first introduction to mobile phone-as-camera. Having to plug in the camera wasn't ideal, but it was a major step forwards. The T68 was the first phone I had which came with a Solitaire game, and I wasted many hours playing it – a trait which continues to this day.
Sony Ericsson T610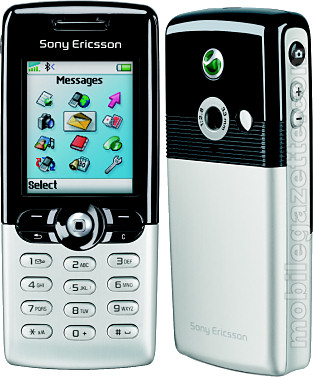 As upgrade time rolled around again, I had my sights firmly set on the T68's natural successor. With its built-in camera and MIDI ringtones, the T610 was the first phone that really blew me away with what it could do. By 2004 I had become pretty mobile tech-savvy, and was able to source free ringtones. The T610 had the advantage of assigning different ringtones to different contacts, which meant I could tell who was calling before I even looked at the phone. I was devastated when I lost the phone on a trip to Barcelona – to this day I'm not quite sure what happened to it.
Motorola RAZR v3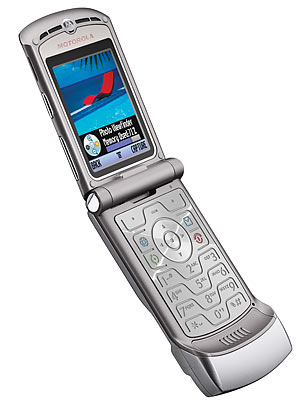 After going back to the T68 for a while until I was due an upgrade, I picked up the latest, greatest, must-have fashion phone of late 2004. I signed up to a ridiculously expensive contract to get it, but I didn't care – as soon as I saw the RAZR in a shop window I had to have it. At the time it was the thinnest handset available. Its large screen was pretty good for browsing, which was something I was doing more of, mainly through Orange's WAP portal. Looking back, this phone looks like it was more about fashion than function, but I must have loved it because…
Motorola RAZR v3i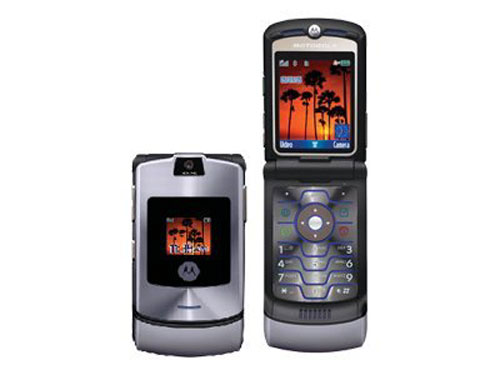 At the point of my next upgrade I picked up the updated version of the v3. It was dark grey rather than silver, and had a better camera and display. I had liked the original v3 so much that I didn't see any need to look at alternative models. Thankfully the handset price had come down considerably since the original v3, so I didn't have to pay through the nose for it this time.
Sony Ericsson K810i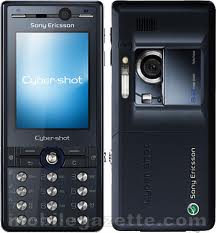 By 2007, camera phones were getting pretty good – and affordable. Having done a fair bit of research I settled on the K810i, and I wasn't disappointed. The Sony Ericsson user interface was just as good as in the days of the T610 – although Orange strangely disabled one of the menu buttons through their firmware. I still have the first ever picture I took with my K810i – a pair of trainers (which I also still have). This was the first phone I used for any sort of media, with its built-in FM radio and MP3 support. At the time I had it, Orange had the option of getting live Sky Sports on your phone for an extra £5 a month. The screen was small and the picture was blocky, but I was amazed that I could watch live TV while sitting on the bus.
LG KP500 (Cookie)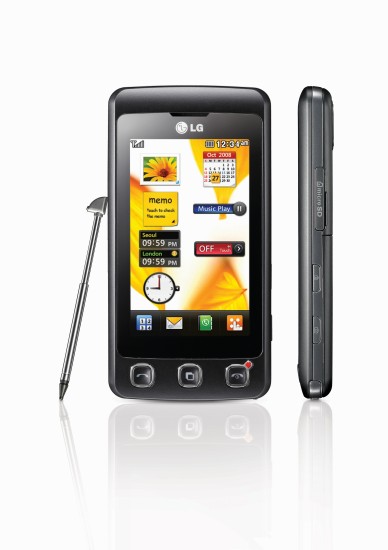 I tried to refer to this phone as the KP500 when I had it, as "Cookie" sounded ridiculously girlie, but Cookie was the common name and I just accepted it after a while. In late 2008 I figured I could either go for a really good phone, or go for a budget phone and get one of the many free gift offers which were becoming increasingly popular. The Cookie looked like a fairly decent budget phone, so I opted to get it along with a free PS3. I'm glad I got the PS3, but the Cookie really frustrated me. It was the first touchscreen device I'd ever used, and it wasn't a great introduction, with the screen varying in levels of responsiveness. It came with a small stylus which made things marginally better, but was a real pain to use, and I ended up buying a different phone before my contract was up.
Nokia 5800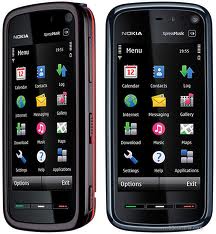 The first and only phone I've bought outwith my contract, the 5800 was a massive leap in standard from the LG. The touchscreen worked properly, for a start. It also had a great camera, and ran on Symbian – my first Smartphone. The 5800 is one of my favourite phones I've ever owned – although the apps available on Symbian were a bit limited, there was plenty to keep me busy as my lifestyle became increasingly connected. This was also the first phone I had with 3G and WiFi, and so for the first time I was really connected all the time. A particularly good feature of the 5800 was Nokia's Ovi Maps, still one of the best sat-nav apps I've used.
iPhone 3GS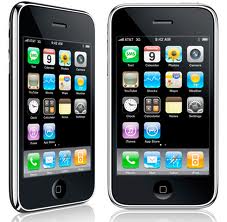 As great as the 5800 was, I'd only ever intended it to be a stop-gap until the end of the contract I'd signed with the blasted Cookie. In May 2010 I had a big decision to make – did I jump on the iPhone bandwagon like so many others, or did I side with the fledgling Android OS? I opted for iPhone, as the apps available for it outnumbered Android so heavily. I figured that after this 18 month contract, Android would have gained ground and I might move over then. Little did I know how much the iPhone would pull me into the Apple ecosystem. I'd had an iPod for years, but always dismissed other Apple products as too expensive. But since getting the 3GS I've found myself looking at Apple purchases more and more.
You all know what the iPhone is so I don't need to describe it. But I will talk about how it's affected my phone use – it's gone from something that stays mainly in my pocket to something that stays mainly on my desk. I've got apps for everything, I use it for all my email (I can't even remember the last time I loaded up Outlook on my laptop) and it's increasingly replacing my iPod as my media player of choice.
iPhone 4S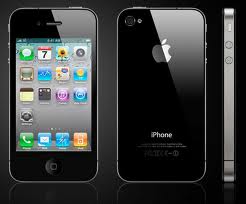 After a year and a half of using the 3GS, my original idea of considering the switch to Android was well and truly ditched. The fact that by now I had a whole load of iOS apps was clearly a consideration, but the way the iPhone worked so easily, and that I knew I could get OS upgrades right away, without waiting for manufacturers to roll them out, made it a no-brainer. The 3GS's main downfall was its camera, and the camera in the 4S is monumentally better. I barely ever use my "proper" camera these days, such is the quality of shot I get from the 4S.
So there you have my phone history. I fully expect that my next handset will be the new iPhone – Apple have me right where they want me, locked into iOS, but I'm happy there. Who knows what the next few years will bring – maybe some devices which will make the iPhone 4S look as outdated as the RAZR v3 does now? Whatever happens, we'll all be talking about it here on CoolSmartPhone.