The Google Play Store is about to update itself. As is always the case with these updates something new always comes along. A recent APK from an updated Play Store adds a few new features to the Play Store. Vouchers and Wish Lists.
Android Central have been sent some images of the new Gift Cards and if these materialise things are going to be pretty good. Although I do feel for us in the UK things could be a little limited.
If I take a step back though and look at the bigger picture before I get too excited. Take a look at what the Google Play Store offers, apps, games, books, movies (only rental in the UK), music (not in the UK) and magazines (again not in the UK). For the whole offering vouchers/gift cards/play cards make perfect sense but for the UK market not so much so. Yes they will be useful just not as useful as for our friends in the US.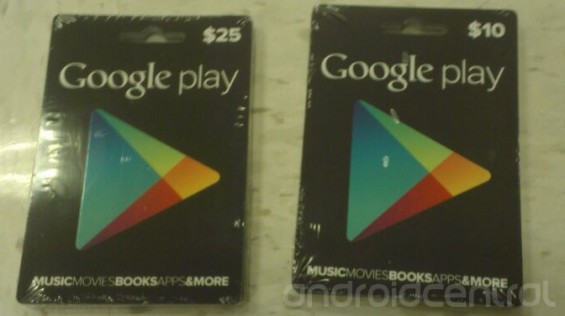 Will we see these all over the high street like we do with the Apple cards? I sure hope so, I can make my whole family buy me them for birthdays and Christmas. Below are some screenshots that Android Police have took with the new Play Store installed. If you want to have a go with the new Play Store you can install the apk yourself. Head over to this article here to download it.
Do you have an opinion on these cards? If so let us know below.
Source – Android Central – Android Police