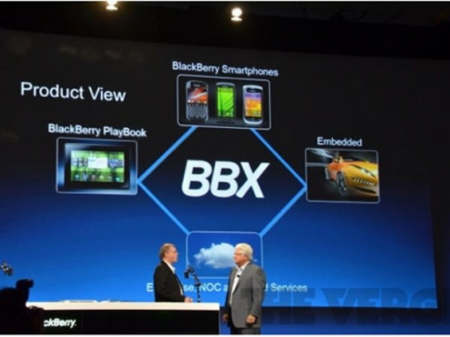 Recently RIM CEO, Thorsten Heins, has had a bit of a hard time; he's in charge of a company whose handsets are starting to look outdated and they seem to be lacking ideas. But, the promised land of BB10 is just around the corner and the company has pinned their hopes on it marking a huge change in their fortunes!
Last week we heard news that the company is in the polishing stages of their BB10 work and that some the devices are completed and being taken to carriers for deliberation. Since then we've had word that the company has two "nearly complete" prototypes; one full touch and one qwerty and touch.
Now, RIM employee, Tim Neil has written a post on the company's developer blog to inform us that the upcoming touch screen only devices will have high quality 1,280 x 720p displays. The smaller screened QWERTY models will be rocking with 720 x 720 screens.
Given the huge amounts of negativity RIM has faced lately it's fair to say this is some good news; high resolution screens, BB10 nearly done, the only thing left is to get some more satisfied customers!
Via N4BB