Motorola c520 [~1999]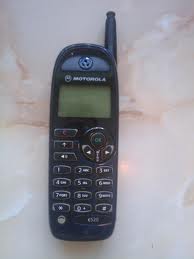 My first phone, bought for me by my parents when I was 19 23 it had the latest features like being able to send SMS and a selection of ringtones. An antenna and rubber keys were its distinctive features along with a battery pack that looked like it could be replaced with normal AA batteries if needed – I never tried this as it rarely ran out of charge.
Nokia 3210 [~2000]

I loved this phone and can't for the life of me remember what happened to my old one, maybe I part exchanged it. Everyone had one of these phones at the time most memorable thing about it was it's exchangeable front and back covers but also had the revolutionary predictive text input and even more exciting downloadable monophonic ringtones and a ringtone composer!
Nokia 7110 [~2001]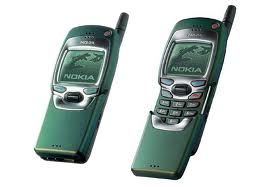 Matrix phone! well it wasn't but it looked a lot like the 8110 but it was cooler as it had the spring loaded mouthpiece/keyguard one of the first Nokia phones to have profiles you could name on them too also this was about the time that the internet came to mobiles in the form of WAP I think I actually had some form of internet banking with the handset deal I got too, something with Lloyds TSB I think.
Siemens sl45 [~2002]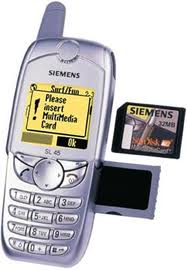 Voice commands! Yeah, push the command button on the headset and speak a contact [once you had programed it in of course] and it would call them, it included a 32MB SD card which I had my tunes on [Original Pirate Material – The Streets, and the like] which I utilised a lot this phone was nowhere near as intuitive as the Nokia phones to navigate around and find things on but for listening to music on it was a first for me.
Nokia 7210 [~2003]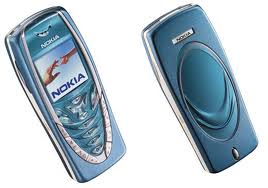 Lol! This was the game changer!! It had a colour screen and you could view pictures on it, pictures you take with a camera [attachment] at this point I recognised Nokia as the market innovator and was quite happy to stick with them for many an upgrade. The 7210 was as really nice phone with tons of features like a wap browser and stereo FM radio but the jewel in the crown was that attachment with its VGA camera.
Nokia 6600 [~2004]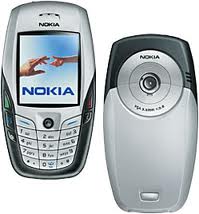 Now this was where it all changed for me, six years after first owning a mobile do I decide to go smart as it were. An onboard VGA rear facing camera for pictures and video, but that wasn't the best feature, that was the five way directional joystick! Great for navigating around the menus and on web pages and with onboard GPRS you could actually view full web pages, although it took about ten minutes to load them!
Nokia 6680 [~2006]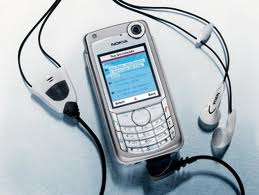 The dawn of 3G came with the 6680 and its front facing camera and video calling, I still have this phone as a backup backup the coolest feature on this phone by far was its spring loaded camera cover when you slid it down the camera interface automatically opened.
Nokia N80 [~2007]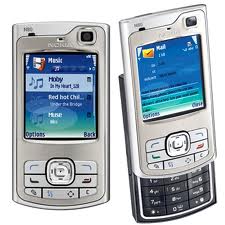 This phone was the pinnacle of Symbian and Nokia hardware and I think this was the first time I had to sign for an 18 month contract on a phone!! I wasn't bothered though as this phone was awesome! With its 3 megapixel camera and a flash!!
Nokia N95 8GB [~2008]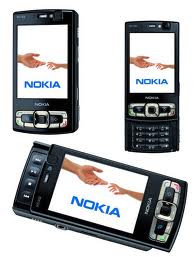 The n95 came in two models but I think it was only the 8GB one that the networks were selling packaged up with Spider Man 2, this was basically like the iPhone 3g and the iPhone 3gs the N95 basically the same as the N80 but with incremental spec increases. Compatible with the N-Gage which I tried desperately to get to work but I could never get past the initialization screen.
HTC Magic [~2009]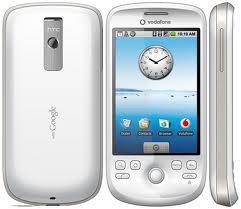 My android love affair begins! I got this phone running cupcake and was really pleased with the interface, soon after having it I got an over the air [OTA] upgrade to donut [Android 1.6] which was noticeable but didn't really blow me away to what I had already. Anyway this is where the quest for root began, after having 1.6 for a while I noticed the device being less responsive so I went about trying to root the Magic unbeknown to me that in the last OTA I did Vodafone sneaked in a perfect secondary program loader [SPL] meaning that trying to flash things like custom recoveries and boot images were denied. Six weeks later and many late nights and tons of xda posts and I pop my rooting cherry and never looked back. This was awesome the first phone I truly pwned! I tried quite a few roms whilst owning my Magic and would still have it today if it didn't have a swim in the sink!
DELL Streak [2010]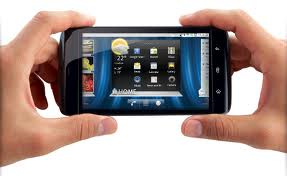 I went for the spec on this 1GHz processor 5" screen, I wasn't impressed to find out it came running donut! But it was soon rooted and running froyo [Android 2.2] and then Gingerbread [Android 2.3] thanks to DJ Steve and Fards! This was the first and last time I signed up for a 24 month contract…. Soon after I had the streak I discovered that it wasn't the best size for carrying around with you so I decided to get a smaller phone.
ZTE Blade [2010]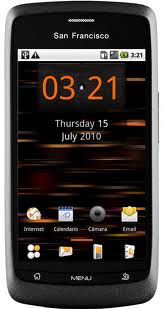 The Blade was my first PAYG phone since my Motorola c520 and it was a sensation in the modding community people loved this thing, I wasn't so enthralled I part exchanged it for a HTC Desire.
HTC Desire [2010]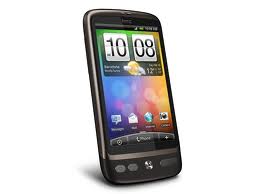 The Desire was the phone I always wanted since it came out [about two months after I got the Magic] so when I had the opportunity to own one I jumped at it. I had this phone with sense on it for a couple of days as I was quite interested to see what it was like after trying a couple of Hero roms on my Magic I thought I'd give it a go but I soon went to what I knew and put CyanogenMod on there and modified the system partitions to increase the woeful internal storage. A colleague at work lost his Desire so I offered to sell him mine, and with the money from that got my next phone.
Nexus S [2011]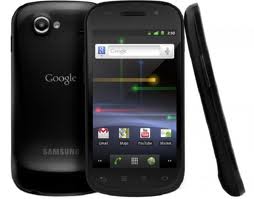 My first Nexus device I had this for for about a week before taking it back and swapping for a HTC Desire Z, I wasn't ready for a Samsung device then as I was thrown by how light it was and its plasticky feel, my mistake.
HTC Desire Z [2011]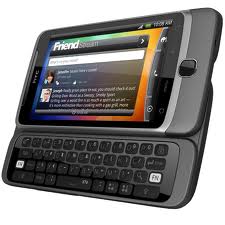 What an awesome piece of hardware, this felt like a proper piece of kit in comparison to the Nexus S and it had a hardware keyboard! A novelty after using a touchscreen since 2008 I really like the Z and it's super duper processor that could be overclocked from it stock 800mhz to 1.6ghz! I wasn't a fan of the battery life on the Z so decided to sell it to fund the next device an LG.
HTC Wildfire [2011]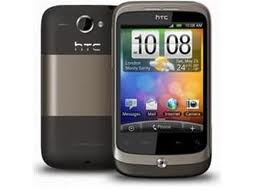 The Wildfire was an insurance replacement for the HTC Magic that took a swim, my god the screen was horrendous! I just couldn't live with it so eBayed it to help fund the LG.
LG Optimus 2x [2011]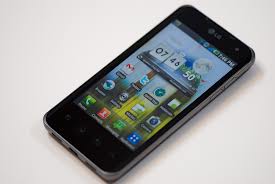 I heard a lot of people saying how good the battery was on this phone and after hearing that it was supported by the CyanogenMod team it was as good as purchased, actually after seeing Steve Kondik posting images of his G2x [the US version of the Optimus 2x] on Twitter running CM7 I went out and got one the same day! I ended up hating this phone in the end because LG were being awkward about releasing code and took forever to do anything officially. I was happy to sell it to someone in my office with a part ex for a HTC Hero [a backup phone for me]
Galaxy Nexus [2011]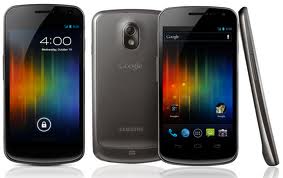 The dawn of a new age of awesomeness for android with ICS [Android 4.0] this phone is still my daily driver now running Jelly Bean CM10 [Android 4.1].
HTC Hero [2011]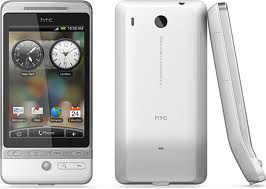 eBay fodder once I had a play around with it rooted it and put CM7 on it, I used it for a while to take running with me but it was just too slow to do what I needed it to do.
Acer Liquid Metal [2012]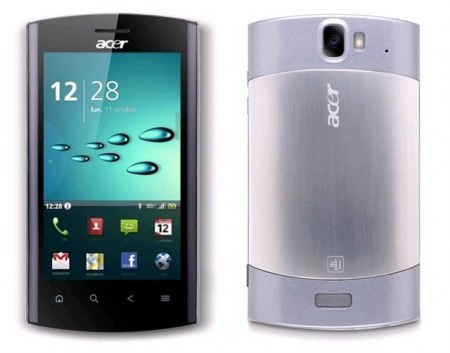 So I got the Liquid Metal specifically to take out running with me, this was a really nice little device for what I needed it for.
HTC Radar [2012]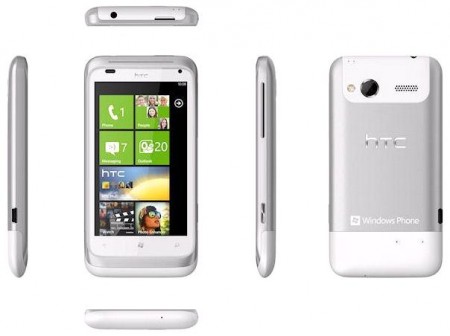 My first and last windows phone #thatisall
HTC MyTouch 4G [2012]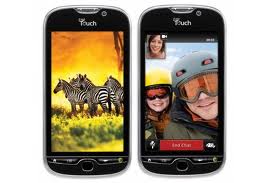 I saw this going cheap on twitter and couldn't let it pass me by, what a great handset it had ICS on it when I got it.
Orange San Diego [2012]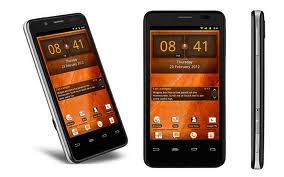 I was initially impressed with this Intel devices boot time and snappynes but soon got rid of it once I discovered it had a locked bootloader.
Huawei Ascend G300 [2012]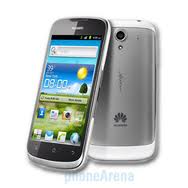 I got this phone to see what all the fuss was about having an excellent spec for the money, I sold it on soon after getting it.
So that's my history to date. Don't forget we have a discussion area in the forum to share your history with us. You can find it here.